"With twenty-three of the best thriller authors, FACEOFF is a book every suspense lover has to have!"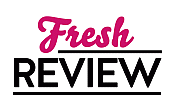 Reviewed by Teresa Cross
Posted July 19, 2014

Reading FACEOFF edited by David Baldacci is a great way to try several different suspense and thriller authors that you might not have read before. Or if you are one that has a few favorites, then this book will probably have them included as they pair up their characters that you love reading about.
FACEOFF gives the reader eleven short stories with your favorite characters from authors such as Dennis Lhane, Ian Rankin, and, my favorite from the Goosebumps days, R.L. Stine, and many more. Each one tells you how the authors came up with their storyline preceding the actual story. With the stories being the perfect length, one could even read a story a night, making it a wonderful adult before bedtime tale.
The whole idea is to pair up two authors with a character that they are each famous for. Usually these characters are part of a series with their own personality that are carefully matched up with each other.
FACEOFF starts with pairing authors such as Lee Child and Joseph Finder. Then those authors matched up which characters they thought would create a storyline that keeps readers intrigued, such as these two did with Jack Reacher and Nick Heller. That it did! Each story is filled with suspense and all the authors did a fascinating job creating a scenario that fit their individual characters without changing who they are.
I personally want to say bravo for all the authors that collectively worked together to make FACEOFF an outstanding novel that is edited by David Baldacci! Not only do you feel each author's personal style, but also the stories are beautifully entwined to keep you on the edge of your seat. I enjoyed it so much that I hope they do it again.
Learn more about Faceoff
SUMMARY
Edited by #1 New York Times bestselling author David Baldacci and including stories by Michael Connelly, Lee Child, Jeffery Deaver, and more, this one-of-a-kind anthology pulls together the most beloved characters from the best and most popular thriller series today. Worlds collide!
In an unprecedented collaboration, twenty-three of the world's bestselling and critically acclaimed thriller writers have paired their series characters—such as Harry Bosch, Jack Reacher, and Lincoln Rhyme—in an eleven-story anthology curated by the International Thriller Writers (ITW). All of the contributors to FaceOff are ITW members and the stories feature these dynamic duos:
· Patrick Kenzie vs. Harry Bosch in "Red Eye," by Dennis Lehane and Michael Connelly · John Rebus vs. Roy Grace in "In the Nick of Time," by Ian Rankin and Peter James · Slappy the Ventriloquist Dummy vs. Aloysius Pendergast in "Gaslighted," by R.L. Stine, Douglas Preston, and Lincoln Child · Malachai Samuels vs. D.D. Warren in "The Laughing Buddha," by M.J. Rose and Lisa Gardner · Paul Madriani vs. Alexandra Cooper in "Surfing the Panther," by Steve Martini and Linda Fairstein · Lincoln Rhyme vs. Lucas Davenport in "Rhymes With Prey," by Jeffery Deaver and John Sandford · Michael Quinn vs. Repairman Jack in "Infernal Night," by Heather Graham and F. Paul Wilson · Sean Reilly vs. Glen Garber in "Pit Stop," by Raymond Khoury and Linwood Barclay · Wyatt Hunt vs. Joe Trona in "Silent Hunt," by John Lescroart and T. Jefferson Parker · Cotton Malone vs. Gray Pierce in "The Devil's Bones," by Steve Berry and James Rollins · Jack Reacher vs. Nick Heller in "Good and Valuable Consideration," by Lee Child and Joseph Finder
So sit back and prepare for a rollicking ride as your favorite characters go head-to-head with some worthy opponents in FaceOff—it's a thrill-a-minute read.
---
What do you think about this review?
Comments
No comments posted.

Registered users may leave comments.
Log in or register now!