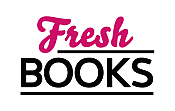 New Year, Great Reads for January
"Intriguing Time Travel that Bridges the Present and Past with Dreams"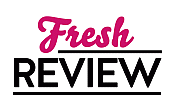 Reviewed by Laurie Simpson
Posted July 12, 2014

A failed marriage, the death of her daughter, her surviving son off at boarding school, and dangerous Epileptic seizures sets a tragic backstory for our heroine, Maggie, in VEIL OF TIME. An upcoming and potentially life-altering surgery to treat Maggie's seizures is on the horizon. This is her chance to have a normal life, but the medication she is prescribed leaves her hazy and unfocused. She escapes to a small cottage in Dunadd, Scotland as a retreat from the world where she hopes to find time to finish a post-graduate thesis she started prior to her marriage. Her only real interactions seem to be with a stray cat and a reclusive neighbor, an older widower who is somewhat of an expert on all the local historical information.
Reality and fantasy soon merge when she wakes from a dream to find herself in the eight-century. The romance she finds with Fergus, the king of Dunadd's brother, and the growing love for his child Illa who bears an uncanny resemblance to her late daughter leaves Maggie wondering which world she belongs in. Each time she returns to the past, the more she grows closer to Fergus and Illa and the less she wants to deal with the demands of her present. Can she leave her love behind to live in the present?
As far as the history in VEIL OF TIME, the Druid religion and culture of the place and time intrigued me. Bridging the present and past through dreams is brilliant. Who doesn't want to stay in their dreams when faced with an uncertain and painful reality? Unfortunately, the romance between Maggie and Fergus left me wanting more, and Maggie's encounters with the older widow and his attempts at awkward flirtation are quite uncomfortable. Maggie is definitely not the typical, active heroine, nor did she really strive to become one. I have to wonder why Fergus, who is of course intrigued by this woman initially, doesn't compare Maggie to the women of his time and the strength they would have needed to survive. While the historical background of VEIL OF TIME is fascinating, the romance is not for me, but that's not to say you won't enjoy VEIL OF TIME by Claire R. MacDougall.
SUMMARY
A compelling tale of two Scotlands—one modern, one ancient—and the woman who parts the veil between them.
The medication that treats Maggie's seizures leaves her in a haze, but it can't dull her grief at losing her daughter to the same condition. With her marriage dissolved and her son away at school, Maggie retreats to a cottage below the ruins of Dunadd, once the royal seat of Scotland. But is it fantasy or reality when she awakens in a bustling village within the massive walls of eighth-century Dunadd?
In a time and place so strange yet somehow familiar, Maggie is drawn to the striking, somber Fergus, brother of the king and father of Illa, who bears a keen resemblance to Maggie's late daughter. With each dreamlike journey to the past, Maggie grows closer to Fergus and embraces the possibility of staying in this Dunadd. But with present-day demands calling her back, can Maggie leave behind the Scottish prince who dubs her mo chridhe, my heart?
---
What do you think about this review?
Comments
No comments posted.

Registered users may leave comments.
Log in or register now!