"Victoria Laurie has exceeded herself with DEADLY FORECAST!"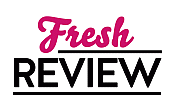 Reviewed by Teresa Cross
Posted July 11, 2014

Victoria Laurie has the greatest talent at keeping her readers engaged to the point that you are willing to lose sleep until the novel is done. In DEADLY FORECAST, Abby Cooper a psychic hired to help the FBI with their toughest cases, is just about to marry the man of her dreams. Maybe.
Abby with the help of her best friend and business partner, Candice are now on a case to help find the organization that the FBI believe are behind a couple of suicide bombers. Abby and Candice feel that it is one person and somehow the young women who have bombs strapped on to them as they go into populated places have something or someone that links them together.
At the same time Abby and her FBI agent fiancé Dutch are getting married in a couple of weeks. But Abby is getting bad vibes from her spirit guides and feels that this case could be the root of danger and death for Dutch. As she tries to keep him safe for their wedding day, she follows leads that take her and Candice to another possible victim. As she feels sure of certain things, sometimes Abby can get her psychic wires crossed from their true meaning. Will Abby figure out what her spirit guides are trying to tell her and act in time to keep Dutch safe, or has she mixed up their meaning and lose him forever? Or maybe herself? When all is said and done Dutch makes it clear to Abby what "Death do us part" really means to him and she finds out just what he is willing to die for.
I enjoyed how Victoria Laurie starts in the present where Abby faces her biggest challenge yet and then to the past that gives you the clues that leads up to where she is now. It kept my attention as it went from present to past without losing the reader. DEADLY FORECAST is my favorite so far of the Psychic Eye Mysteries written by Laurie!
SUMMARY
Wedding bells are ringing for psychic Abigail Cooper. But her senses are tingling that her fiancé, Dutch, is in danger. And he's not the only one.…
ON HER WEDDING DAY, ABBY'S A TICKING TIME BOMB. It's said to be good luck if it rains on your wedding day, but Abby sees something darker than storm clouds on the horizon. She's just had a disturbing premonition of her fiancé's murder. Her husband-to-be has been assigned to a case involving a series of bombings, and Abby's spirit guides warn her of imminent danger. FBI agent Dutch Rivers is keeping his cool, but Abby can't quell her anxiety. After another bombing at a local beauty salon, Abby vows to do everything in her power to keep Dutch safe and get him to the altar. But on the morning of the ceremony, she finds herself in a dire situation, with time running out….
---
What do you think about this review?
Comments
No comments posted.

Registered users may leave comments.
Log in or register now!