"Wholly Original and Magical Historical YA"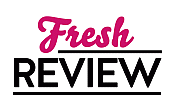 Reviewed by Samantha Randolph
Posted June 30, 2014

While her father, brother, and infuriating but handsome, Johnny, are off fighting in World War II, Kate is facing her own challenges in New York. With so many men gone, she is finally getting a chance to step up and help out with the department store's window displays, something she's always dreamed of. Everything gets shaken up when her great uncle and aunt arrive at her and her mom's doorstep from Poland with a mysterious trunk. Soon, Kate learns that the trunk holds something that her family has been keeping safe for generations: Cinderella's dress. Kate will have to figure out what being a Keeper of the dress actually entails, especially with the descendants of the wicked stepsisters on the loose.
From the beginning of CINDERELLA'S DRESS, Shonna Slayton dazzles with a fairy tale come to life and a historical setting that feels incredibly authentic. Kate's world is the perfect balance of realism and pure magic. While the dazzling allure of Cinderella and her dresses are going on, Kate is also dealing with being a young girl who wants to follow a dream that some only consider suited for men. She misses her family members who are fighting in the war, and she doesn't quite know how to interact with a mother who wants her daughter's name in lights. On top of that, she's starting to love her newly discovered great uncle and aunt when enemies are after them. The story holds incredible heart through all those areas and makes CINDERELLA'S DRESS feel grounded in the uproar of finding out your family is connected to the legendary Cinderella.
Though I absolute love CINDERELLA'S DRESS, the ending does leave open a few unanswered questions. I really wanted to find out more about the magic of the dress and the necklace and hoped there would be more on the "fairy godmother". Most things are tied up wonderfully, so it isn't a big issue at all, but still is something that would have been nice to see.
Shonna Slayton has created an entirely original and engrossing story with CINDERELLA'S DRESS. I would highly recommend it for any historical fans who like a splash of fairy tales. I adore it, and I'm so excited to see what this author writes next!
SUMMARY
Being seventeen during World War II is tough. Finding out you're the next keeper of the real Cinderella's dresses is even tougher.
Kate simply wants to create window displays at the department store where she's working, trying to help out with the war effort. But when long-lost relatives from Poland arrive with a steamer trunk they claim holds the Cinderella's dresses, life gets complicated.
Now, with a father missing in action, her new sweetheart, Johnny, stuck in the middle of battle, and her great aunt losing her wits, Kate has to unravel the mystery before it's too late.
After all, the descendants of the wicked stepsisters will stop at nothing to get what they think they deserve.
---
What do you think about this review?
Comments
No comments posted.

Registered users may leave comments.
Log in or register now!