"A Flying Ace at Seventeen Gets His First Taste of War"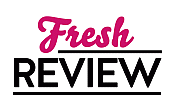 Reviewed by Clare O'Beara
Posted June 26, 2014

Military | Young Adult Historical | Young Adult Adventure
The fictional flying ace of the First World War gets his wings. Relaunched to coincide with the centenary of the Great War, BIGGLES LEARNS TO FLY is not the first written in the popular Biggles series, but it was written in 1935 while the author Captain W. E. Johns vividly recalled his own experiences as a wartime pilot.
Aged just seventeen (and lying that he was eighteen), James Bigglesworth enlisted in the Royal Flying Corps in 1916. The Corps was a hasty mix of staff from the Navy and Army. Biplanes such as the Sopwith Pup were made of spruce wood, canvas and piano wire, with small petrol engines and one propeller, machine guns and bombs. The two-man crew had no way to talk to the ground or other planes, except basic hand signals to each other. A thin, small young man with good sight, sharp reflexes and a quick brain was exactly what was needed.
With nine hours of solo flying under his belt, Biggles is sent to the front. Within minutes of his arrival, he is bombed and his CO lands a few planes short. The new officer is pressed into service the same day. Luckily Biggles's gunner has a few months of experience and manages to keep them alive. The "countless zigzag lines of trenches in which a million men were crouching" and railway depots need to be observed for enemy troop movements while Baron von Richthofen leads a massed enemy flight.
While Biggles is the hero of many more books, there is no telling which of his comrades will be killed at any minute, as the keen excitement of the brave young men turns to black humour and nervous tension. Flying Bristols and Sopwith Camels at eight thousand feet without a parachute or fuel gauge seems immensely foolhardy, but these men did it every day. Crash-landing behind enemy lines, facing cavalry charges or falling into the Channel is part of the adventure.
As I read the series while growing up, I was hoping to get a glimpse of Biggles' home and family, but no, BIGGLES LEARNS TO FLY focuses entirely on the war recalled so vividly by Captain W. E. Johns. I was absolutely hooked by the drama and tension all over again, as young adults everywhere should be too. BIGGLES LEARNS TO FLY deserves to be read.
SUMMARY
Reissued with a stunning new cover, this is the perfect introduction to this bestselling series for new readers. He tilted the machine on to its side, holding up his nose with the throttle, and commenced to slip wing-tip first towards the ground. Whether he was over British or German territory he neither knew nor cared; he had to get on to the ground or be burnt alive.
This is the story of the very beginning — of the Air Service and of Biggles. It's the First World War and Biggles is just 17; the planes are primitive; combat tactics are non- existent; and pilots and their gunners communicate by hand signals and have no contact with the ground. This is where Biggles learns his craft and finds he has a certain aptitude for flying in battle.
---
What do you think about this review?
Comments
No comments posted.

Registered users may leave comments.
Log in or register now!