"What would you do with 300 Million Dollars?!"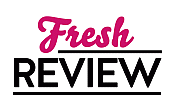 Reviewed by Melissa Beck
Posted June 21, 2014

Most people have heard of the Rockefellers, the Vanderbilts and the Carnegies. But William Andrews Clark, who amassed a fortune even greater than these wealthy families, seems to be little mentioned among these Gilded Age elite. That is, until his daughter, Hugette Clark, died in the spring of 2011 at the age of 104 and left behind a massive fortune and a contested will.
THE PHANTOM OF FIFTH AVENUE is the comprehensive retelling of the Clark family's story, beginning with its patriarch, William Andrews Clark who made his fortune from copper mines in Butte, Montana. Clark, who would also become a U.S. Senator, married Katherine Stauffer and together they had four children that survived to adulthood. Katherine died in 1893 of Typhoid and Clark eventually remarried Anna La Chapelle, who was 39 years his junior. Clark and Chapelle had two daughters, Andree and Hugette. By all accounts Hugette had a happy and very privileged childhood. The Clark family of four lived together in their mansion on Fifth Avenue and vacationed often in Paris, Hawaii and on their twenty-three acre estate in Santa Barbara, California.
One of the most interesting aspects of the book is Hugette's relationship with men. In 1928, at the age of 22, Hugette married her father's accountant's son, William Gower. However, the marriage only lasted 9 months and was a popular topic in the tabloids. Meryl Gordon also hints at a very flirtatious relationship that Hugette had with her art instructor, Tade Styka but this never amounted to any type of an intimate relationship. Hugette seems to also have been courted by Etienne de Villermont, an old family friend but their time together did not end in a marriage either. It seems that Hugette could never really be sure which suitors had genuine love and affection for her and which ones were just after her money. So she decided to stay single for most of her life.
Hugette's relationships with men and her attitude towards them also reflect how she lived the other aspects of her life. She had enough money to do what she wanted pretty much all of the time. She collected antique French porcelain dolls, she amassed an impressive collection of French impressionist art and she gave millions of dollars in gifts to her caretakers. When she was admitted to the hospital in the 1990's to treat a severe case of melanoma, she decided that she liked the hospital surroundings and she paid the hospital an outrageous amount of money so that she could make her room there her permanent home. She was the kind of person that, because of her massive fortune, she was not used to hearing the word no.
Her private nurse, Hadassah Peri, was required to work 12 hour shifts, 7 days a week, 365 days a year. Even when Peri was at home, she would talk to Hugette on the phone, do her laundry and cook meals for her.
When Hugette died at the age of 104 she left behind an outrageous fortune which included precious pieces of artwork, a sprawling 42 room apartment on Fifth Avenue, a mansion in Santa Barbara, California and another mansion in New Canaan, Connecticut. She wanted most of her fortune to go to her caretakers and she wanted the California mansion to be established as an art foundation. However, her Clark relatives from her father's first marriage, with whom she had not had any contact in decades, contested the will and decided that her caretakers took advantage of the old woman in her twilight years.
Meryl Gordan has done an exhaustive job of researching the interesting life of Hugette Clark and battle that ensued after her death. THE PHANTOM OF FIFTH AVENUE is one of those rare books that keeps you thinking about it long after you have finished reading the last page.
SUMMARY
Born in 1906, Huguette Clark grew up in her family's 121-room Beaux Arts mansion in New York and was one of the leading celebrities of her day. Her father William Andrews Clark, was a copper magnate, the second richest man in American, and not above bribing his way into the Senate.
Huguette attended the coronation of King George V. And at twenty-two with a personal fortune of $50 million to her name, she married a Princeton man and childhood friend William MacDonald Gower. Two-years later the couple divorced. After a series of failed romances, Huguette began to withdraw from society--first living with her mother in a kind of Grey Gardens isolation then as a modern-day Miss Havisham, spending her days in a vast apartment overlooking Central Park, eating crackers and watching The Flintstones with only servants for company.
All her money and all her real estate could not protect her in her later life from being manipulated by shady hangers-on and hospitals that were only too happy to admit (and bill) a healthy woman. But what happened to Huguette that turned a vivacious, young socialite into a recluse? And what was her life like inside that gilded, copper cage?
---
What do you think about this review?
Comments
No comments posted.

Registered users may leave comments.
Log in or register now!