"Arty, Whimsical, Lifelike and Celebratory"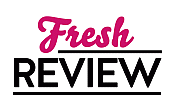 Reviewed by Clare O'Beara
Posted June 20, 2014

Photography experiments with the female form is the subject in this interesting, whimsical art book, converting statues to living flesh and making statues of the models for the final image. LIVING NUDE STATUES does what it says: by means of digital wizardry the ladies are transformed and surroundings are added into which they fit like statuary.
Photographer George Arthur Lareau was less than satisfied with the general run of poses suggested by models. All over the world, beautiful statues have been created and each was posed by a model. So Lareau revisited the museums and photographed the statues he most admired, then asked twelve models in Phoenix, Arizona to recreate those poses. The ladies obliged and Lareau took images in front of a green screen. Next he asked Korina S Mitchell to digitally make the figures look like statues. Either stone or bronze effects were employed, then the background could be added - a garden, a room, a staircase, a fantasy setting.
I enjoy viewing statues and I feel that sculpture belongs out of doors where it is part of the living environment. Having visited Rodin's Home, the Louvre, the British Museum and Ireland's Decorative Arts Museum among others I did recognise some of the famous poses.
At first it was hard to adjust to viewing this book, as I am not used to seeing so much naked female flesh. However I did not find any picture objectionable and the ladies are celebrating their beauty and strength. As my vision adjusted to seeing a nude model on one page, posing, and on the next page a life-size statue, I enjoyed the inspirations behind each image and the background settings. My preference was for images where the model is interacting with the environment - stooping to scoop up a handful of water from a pool, climbing a stair, or sitting concisely in an alcove.
LIVING NUDE STATUES at coffee-table size will make a big impact, and is an enjoyable exploration of art from the past mixed with techniques from today. George Arthur Lareau has acted on his inspiration to create a remarkable, beautiful and mischievous book.
SUMMARY
A Sky-High Flight of Imagination! When a photographer's imagination really soars, a book like this one is created. Imagine posing live models like museum statues, and transforming their photographs back into statues! Then, place them in exotic digital backgrounds. The result is 240 genuinely stunning photographs in a coffee table book that will deliver many hours of enchanting viewing.
Living Nude Statues began as a search for great poses for models. Naturally, the most admired poses are found in museums, so photos of nude female statues from museums around the world were used as posing guides.
With this collection of statue poses to use with the models, wonderful images were created. Then, a question arose: what it would be like to turn these photographs of models in statue poses back into statues again, using photo manipulation techniques? By teaming up with a photographer who has exceptional Photoshop skills, wondering became wonderment at the results.
The twelve professional models featured in this volume are from the greater Phoenix, Arizona area. Each model is featured on twenty pages in the book. Each set of photographs is shown on facing pages with the studio shot on the left and its transformation into a statue on the right.
---
What do you think about this review?
Comments
No comments posted.

Registered users may leave comments.
Log in or register now!