"Atlanta P.I. Keye Street heads to the country to help a sheriff track down a vicious predator."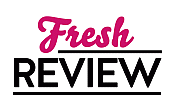 Reviewed by Tanzey Cutter
Posted June 17, 2014

Keye Street and business partner Neil Donovan run a detective agency in Atlanta called Corporate Intelligence and Investigations (CI&I). As a former FBI criminal investigative analyst, Keye is now a private investigator, a bail recovery agent, a process server -- and a recovery alcoholic. She's quite good at what she does, especially as a profiler. Currently sharing her loft with Atlanta P.D. Lt. Aaron Rauser after a tornado leveled his house, the arrangement is taking a bit of an adjustment for both of them.
When Hitchiti County Sheriff Ken Meltzer contacts Keye for her expert advice with a case involving two bodies found in the woods near Whisper, a small community in central Georgia, Keye isn't sure about making a trek to the country. However, the more she learns about the case, the more intriguing it becomes. Two 13-year-old girls were abducted 11 years apart, held captive and tortured before being killed, then their bodies were dumped in the same spot. Locals don't like outsiders asking questions, especially this woman of Asian descent with a high-profile reputation. When another girl goes missing after Keye arrives in Whisper, it's imperative they figure out the identity of the sadistic culprit, who seems to have now targeted Keye.
Amanda Kyle Williams' DON'T TALK TO STRANGERS is an intense crime thriller that doesn't need to include graphic, brutal details to tell an enthralling, significant story. Characterization and plot progression are well- developed and well-written, leading to an unexpected twist at the end. I want to read more about Keye Street and her impressive deductive talents.
SUMMARY
Hailed by The Atlanta Journal-Constitution as "one of the most addictive new series heroines," Keye Street is the brilliant, brash heart of a sizzling thriller full of fear and temptation, judgments and secrets, infidelity and murder.
He likes them smart.
In the woods of Whisper, Georgia, two bodies are found: one recently dead, the other decayed from a decade of exposure to the elements. The sheriff is going to need help to track down an experienced predator — one who abducts girls and holds them for months before ending their lives. Enter ex –FBI profiler and private investigator Keye Street.
He lives for the struggle.
After a few weeks, Keye is finally used to sharing her downtown Atlanta loft with her boyfriend, A.P.D. Lieutenant Aaron Rauser. Along with their pets (his dog, her cat) they seem almost like a family. But when Rauser plunks a few ice cubes in a tumbler and pours a whiskey, Keye tenses. Her addiction recovery is tenuous at best.
And loves the fear.
Though reluctant to head out into the country, Keye agrees to assist Sheriff Ken Meltzer. Once in Whisper, where the locals have no love for outsiders, Keye starts to piece together a psychological profile: The killer is someone who stalks and plans and waits. But why does the sociopath hold the victims for so long, and what horrible things must they endure? When a third girl goes missing, Keye races against time to connect the scant bits of evidence. All the while, she cannot shake the chilling feeling: Something dark and disturbing lives in these woods — and it is watching her every move.
---
What do you think about this review?
Comments
No comments posted.

Registered users may leave comments.
Log in or register now!