"Four women deal with major issues in their marriages"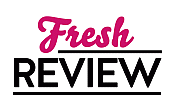 Reviewed by Clare O'Beara
Posted June 15, 2014

Women's Fiction | Contemporary Women's Fiction
Andy, Sonja and Gerri are neighbours, close friends and observers of each other's relationships. With over twenty years of stable marriage to her credit, Gerri has seen divorces come and go. Now it's Andy's turn to dump her second husband, a ten-years-younger philanderer. FOUR FRIENDS continues as Kelly, an office assistant going through her own troubles, unwittingly spills the beans about Gerri's husband's past affair, long since ended. That's what Gerri gets for trying to help....
I'd read Robin Carr's books set in Thunder Point and Virgin River but this is a new standalone setting, which is a great idea for new readers who don't want to jump in way down the line of a series. Sonja is unflaggingly positive and helpful with offers of chamomile tea, carob and chakras, when all Andy wants to do is fling her husband's stuff on the lawn. Sonja's husband seems to be tiring of wheatgrass, candles and spa music too. Well, he is a man. Gerri, confronting her husband Phil, gets the confirmation she really didn't want and feels too betrayed to be rational. The whole neighbourhood seems to be hitting the skids, one lady remarks.
Phil is actually a level-headed man, accepting the blame instantly and hoping he can be forgiven - the past is the past. Their kids and his wife are his priority - but the two-income couple are still as crushingly busy as ever, which caused the initial problem. Another decent guy is Bob, fitting kitchen cabinets over a series of evenings in Andy's home. His wife left and he misses having someone to talk with so Andy and he chat about life. Another lady, BJ, has avoided getting too familiar with the three friends. Now, seeing that they don't have perfect lives after all, she begins to reach out and offer help. Eventually she's the fourth friend.
If you want to read about motherhood putting stress on marriages; hot flashes and rediscovering libido at fifty; getting a breakdown after a husband leaves; Robin Carr paints a wry story of why marriage at this age may not be all we expected and yet could repay our efforts. This is an adult romance story of mature relationships and of teenagers going their own ways almost unnoticed. By the end we can see new beginnings and we realise that these FOUR FRIENDS are ordinary women coming to terms with issues which to them are extraordinary. This is a fine read.
SUMMARY
From #1 New York Times bestselling author Robyn Carr comes the story of four friends determined to find their stride. Ultimately, they'll discover what it means to be a wife, mother, lover, friend...and most important: your true self.
Gerri can't decide what's more devastating: learning her rock-solid marriage has big cracks, or the anger she feels as she tries to repair them. Always the anchor for friends and her three angst-ridden teenagers, it's time to look carefully at herself. The journey is more than revealing—it's transforming.
Andy doesn't have a great track record with men, and she's come to believe that a lasting love is out of reach. When she finds herself attracted to her down-to-earth contractor—a man without any of the qualities that usually appeal to her—she questions everything she thought she wanted in life.
Sonja's lifelong pursuit of balance is shattered when her husband declares he's through with her New Age nonsense and walks out. There's no herbal tonic or cleansing ritual that can restore her serenity—or her sanity.
Miraculously, it's BJ, the reserved newcomer to Mill Valley, who steps into their circle and changes everything. The woman with dark secrets opens up to her neighbors, and together they get each other back on track, stronger as individuals and unfaltering as friends.
---
What do you think about this review?
Comments
No comments posted.

Registered users may leave comments.
Log in or register now!