"A suspense novel that leaves you amazed to the very end!"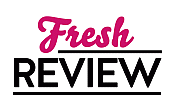 Reviewed by Teresa Cross
Posted June 15, 2014

There are times when you pick up a suspense novel that keeps you so engaged that you lose all sense of your surroundings. That is how DON'T TALK TO STRANGERS by Amanda Kyle Williams kept me for a day. I was absorbed from the start into this mystery with Keye Street, a private detective who once was an investigator for the FBI.
Sheriff Meltzer, from a little town called Whisper calls to request her services. There has been two bodies found in their woods in a stream, a dumping ground for a serial killers and he needs her professional help.
Keye agrees to help this small town sheriff find answers. The unwelcoming small town residents are not making it easy for her. She is an outsider with a reputation, and she is a woman. The sheriff's deputies feel that she is a threat to them one way or another. The community itself gives her a hard time. Do they have something to hide? To make matters worse, Keye feels an attraction to Meltzer. He is attractive and single with a habit of flirting with her during several opportunities. What has she gotten herself into? She still loves her boyfriend, Rauser who waits for her back at home.
Someone has kidnapped two thirteen year olds. One of the girls has been taken within the last year and the other one ten years before. They were held and tortured and left at the bottom of a stream. Can Keye help Sheriff Meltzer find this killer before he strikes again?
Feeling that it is someone well known in Whisper, Keye shakeups some of the locals with her questioning. No one can believe that one of their own can do such a thing. It had to be an outsider in a nearby town. Wouldn't they notice someone suspicious of holding a teenage girl captive for so long?
If you are looking for suspense, be ready to devote hours reading DON'T TALK TO STRANGERS before putting it down. The ending will leave you astonished for days afterwards.
DON'T TALK TO STRANGERS by Amanda Kyle Williams is a must for your bookshelf!
SUMMARY
Hailed by The Atlanta Journal-Constitution as "one of the most addictive new series heroines," Keye Street is the brilliant, brash heart of a sizzling thriller full of fear and temptation, judgments and secrets, infidelity and murder.
He likes them smart.
In the woods of Whisper, Georgia, two bodies are found: one recently dead, the other decayed from a decade of exposure to the elements. The sheriff is going to need help to track down an experienced predator — one who abducts girls and holds them for months before ending their lives. Enter ex –FBI profiler and private investigator Keye Street.
He lives for the struggle.
After a few weeks, Keye is finally used to sharing her downtown Atlanta loft with her boyfriend, A.P.D. Lieutenant Aaron Rauser. Along with their pets (his dog, her cat) they seem almost like a family. But when Rauser plunks a few ice cubes in a tumbler and pours a whiskey, Keye tenses. Her addiction recovery is tenuous at best.
And loves the fear.
Though reluctant to head out into the country, Keye agrees to assist Sheriff Ken Meltzer. Once in Whisper, where the locals have no love for outsiders, Keye starts to piece together a psychological profile: The killer is someone who stalks and plans and waits. But why does the sociopath hold the victims for so long, and what horrible things must they endure? When a third girl goes missing, Keye races against time to connect the scant bits of evidence. All the while, she cannot shake the chilling feeling: Something dark and disturbing lives in these woods — and it is watching her every move.
---
What do you think about this review?
Comments
No comments posted.

Registered users may leave comments.
Log in or register now!