"Sorcerers, Woodsmen and a Bespelled Apple in This Dark Fantasy"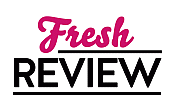 Reviewed by Clare O'Beara
Posted June 13, 2014

This retelling of a Norwegian fairytale takes place in a time when girls are married off by fathers and a princess's hand is worth risking life and limb for in a mad challenge. THE GOLDEN APPLE sets Princess Kayla on top of a glass mountain with a gold apple in her lap while knights gather to try to reach the apple. Dark magic has to be at work, and nobody trusts a sorcerer.
Warrior Rane in his dark armour manages to win Kayla's trust and she throws the apple down to him, breaking the rules but binding the two of them together by the spell in the apple. In order to free Kayla from its hold, the sorcerer instructs the pair to fetch him a jewel which they must steal from a witch in the dark forest outside their land of Gaynor. Then he'll loose the spell. By the king's earlier word, the two are betrothed, so Kayla agrees to change into a man's garb and follow Rane De'Villier - a man she barely knows.
THE GOLDEN APPLE is a fast-moving tale with just enough description to set the scene; to let us feel the cool air on our skin and scent the tang of pine and dark earth. Rane hasn't told anyone that the gold apple is a prize he needs in order to free his brother from captivity. That, not a princess bride, was the reason he faced the challenge. On the other hand, he defends the princess from desperate men, when she hadn't even realised they might be shadowed. If she had to be magically bound with someone, he's not a bad choice.
The tale becomes darker as the pair travel through wild woodland where various kinds of magical forces are prowling. Trolls, grindylows, giant cats and woodsmen populate this seemingly empty terrain, and strangely Kayla discovers that she has an affinity with wild magic. Will that be enough to keep them alive?
If you enjoy a good Middle-Europe style dark fantasy, you'll certainly take to this gripping adventure with a romance twist. THE GOLDEN APPLE will be followed by 'The Silver Pear' to continue the story. Michelle Diener always writes with assurance and total immersion in her surroundings and history. I can also recommend 'Daughter Of The Sky' by her about the Zulu Wars and she has written another fantasy called 'Mistress Of The Wind'.
SUMMARY
Kayla's world has been turned upside-down . . .
Her father has made her the prize in a deadly, impossible tournament, and Kayla has retaliated in the only way she knows how; by choosing her champion beforehand. But taking control of the outcome changes the game completely, and when the real reason behind the strange test becomes apparent, Kayla realizes not just her life, but her entire kingdom is at stake.
Rane's honor is torn in two...
In order to save his brother, Rane will do whatever he has to--including deceive and betray a princess. He knew nothing about this tournament would be easy, but when it turns into a deeper, far more sinister game, Rane is forced to see it through to the end, or leave his brother at the mercy of their enemy.
Now their fates are entwined, and they must venture into the deep, dark forest together . . .
Kayla and Rane are bound to one another by an enchantment and Kayla's actions. But the sorcerer forcing them to do his will may have miscalculated, because no-one comes out of the Great Forest unchanged. No-one.
---
What do you think about this review?
Comments
No comments posted.

Registered users may leave comments.
Log in or register now!