"Drugs and explosives in Colombia in this romantic suspense tale"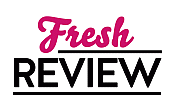 Reviewed by Clare O'Beara
Posted June 10, 2014

Harper Tambini is part of a team from the United States Bureau of Alcohol, Tobacco, Firearms and Explosives. We meet her in the Andes Mountains with her colleagues, trailing purchasers of explosives around Colombia. Bombs and drugs sounds like an EXPLOSIVE COMBINATION and it's not long before the team is ambushed by the local gangsters.
To the men who work for the drug lord Carlos, women are servants and amusements. Why do they specifically kidnap Harper, an educated, trained agent? Someone among the gangsters is undercover, an ex-Navy SEAL, and he decides to report this matter to Langley as soon as he can. Harper's ordeal is just beginning. Eventually she wakes from a drugged sleep in a compound with idyllic surroundings. She's being treated as a guest now, but of course she can't leave... this scene struck me as a gender-reversed scene from an early James Bond film. Rafe, the undercover man, is trusted by Carlos, but he can't afford to give himself away. Carlos samples his own cocaine, making him violent and paranoid. What does the drug lord want with an explosives specialist?
Reference is made to human trafficking as impoverished women with nothing else to sell come to the compound in the hope of earning money, and some are allowed to stay but others are packed off to be held in the cartel's brothels. The peasant men cooking the drugs aren't treated much better. I was surprised that Harper and Rafe have a long conversation about Rafe's real identity and their plans in Harper's bedroom; I'd assume that room was bugged. Rafe didn't know every move his cartel boss intended so he might not have known about a bug. Once the action starts it doesn't let up and the two Americans have to fight for their lives.
The author KaLyn Cooper is a military wife and knows how to tell a vivid tale combined with a powerful romance. An EXPLOSIVE COMBINATION indeed! For those who enjoy thrillers and want a look at life in Central America, I recommend picking up this action-packed romantic suspense novel.
SUMMARY
It's hard to feel the romance when you're being chased through the jungles of Columbia … but it won't be for lack of trying!
When an undercover CIA agent rescues a kidnapped ATF explosives expert, it's a race against time as they try to stay one step ahead of the Colombian drug lord hot on their trail. If you're looking for passion and adventure, you'll find it all here!
Excerpt
Rafe stood on Harper's balcony and watched her sleep. He'd slipped undetected over the railing from his rooms next door. Christ, the Deputy Director of the CIA was involved. Rafe was now responsible for Harper's safety and he vowed he'd die before he'd allow anything or anyone to hurt her.

Harper stirred. He crept to the bed and bent to shake her shoulder to awaken her.

She grabbed his arm and flipped him onto the bed face down, arms locked behind his back. She held a steak knife to his throat. His legs splayed, and her knee nudged his crotch.

"Harper," he choked out in English, "I'm CIA. I'm one of the good guys. Let me up."

She held her position. "You're very high ranking in this organization to be CIA. How long have you been under cover?" She kept her face close to his and spoke in undertones so as not to alert the guards at her door.

Good. She wasn't going to immediately blow his cover. "I started at the top. Narváez and I were college roommates. Now can you get off me?"

His heart beat rapidly for what seemed to take forever. The cold steel at his throat didn't quiver. He heard her sigh and the pressure of her leg at his crotch ease. She finally removed the knife from his throat and slid off his back.

"I'd hoped someone was inside, but I didn't think it was you." She moved quickly away from him and braced herself on her knees, the knife still held in fighting position.

Rafe rolled onto his back and sat up. He rubbed where the blade had pressed, thankful not to feel any blood on his neck. "You're good. I never saw you steal that knife from the supper table." He glanced at the satisfied look on her face.

"Yes, I am good. The hardest part was to find some place under that dress that it wouldn't imprint. The last thing I wanted was Narváez to strip-search me at the supper table." She shuddered.

He fluffed a pillow and leaned against the headboard as he stretched out his legs that had gotten a nice little workout in the past two hours. The climb up the mountain wasn't strenuous, but a gain of a thousand feet over two miles wasn't a stroll on the beach. It was his crotch, not his burning thighs, that he wanted to rub. But he was too much a Southern gentleman to make such a crude move.
---
What do you think about this review?
Comments
No comments posted.

Registered users may leave comments.
Log in or register now!