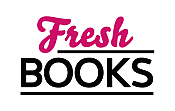 Great new reads in September
"Young women tell their tales of escaping exploitation"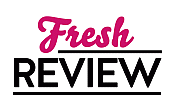 Reviewed by Clare O'Beara
Posted June 1, 2014

This book tells the stories of survivors of the sex trafficking trade. BREAKING FREE may be desperately difficult but some courageous women recount their individual experiences.
Somaly Man lived in Cambodia. When she was about ten, a man who claimed to be her grandfather took her away from home. Somaly was made to be his servant in another village. A family of school teachers gave her rice and persuaded her grandfather to let her attend school for four hours each morning. Then the grandfather sent her to a Chinese merchant who beat and raped her in place of the money owed to him. Next she was sold to a soldier who married her which meant that he owned her in their culture. She worked for him and in a medical clinic. However most of the staff had no training and supplies were scant. Some of the staff raped her too. After her husband didn't come home from a battle, the grandfather sold her to a brothel. Somaly fought the men and was beaten severely. She could see no reason why she should be used to pay other people's debts. After three years of brutality and degradation, Somaly was bought by a Swiss aid worker. When he went home he gave her money, which she spent to buy the freedom of other brothel girls and to go to language classes. She worked in a French man's cafe and eventually married him to escape Cambodia.
Living in France, Somaly worked hard before the couple got work with Medecins Sans Frontieres, back in Cambodia. Somaly spent her own money to bring soap to the brothel girls. According to her, the representative of the European Union said he didn't think there was a problem with forced prostitution. Save The Children Fund and anti-poverty group PADEK donated to her cause and she started a sewing workshop, school and safe house for girls. Pimps threatened to kill her for taking away their livelihood. She received an award for humanitarian work from Spain and donations from UNICEF and the EU. In 2008 she received the World Children's Prize for the Rights of the Child, in Sweden. UNICEF considers that 1.2 million children are trafficked every year.
Minh Dang living in California was abused by her Vietnamese parents from the time she was three years old. All through school and university they took her to brothels every night to earn for them. Finally through joining student protest groups in support of other students, she found the strength to tear herself away from her abusers. She spoke out at a public meeting, because the policeman speaker was claiming that hookers were all runaways and their pimps were strangers. She told the truth about her own life. This started a move to social studies and public speaking. In 2013 she received an award as Champion of Change at the White House. She also blogs for a group called Don't Sell Bodies.
Maria Suarez was one of fourteen children in Mexico, and went with her family to work legally in America. She was fifteen when a woman offered her work as a maid, unknown to her family. The man whose house she was sent to locked her in and said he was a male witch. He raped and beat her and made her work in the house for six years, threatening her family if she tried to get away. Another member of the household killed the old man and Maria was left to take the blame. Her lawyer, she later found, had drug charges hanging over him and had been disbarred, so it's safe to say he wasn't giving of his best. Jailed for twenty-five years, Maria at first despaired, then decided to take English classes, adding further education. Twenty years passed before the parole board conceded that Maria had been "one of the most egregious cases of battered woman syndrome" and by that time the murderer, also a victim, had admitted that Maria had nothing to do with the death. Of course, having been jailed, she no longer had a green card, so she was set to be deported. A storm of support was generated by an anti-slavery organisation CAST and she was allowed to rejoin her family. She now speaks against slavery and trafficking.
A generational cycle of prostitution and abuse is common in many countries such as India, says this frank but readable book. In more civilised societies, the child protection services see only a quiet, gloomy child and seemingly respectable parents. Tourism for underage sex feeds money into the trade and thus demand for ever-younger, impoverished girls. And then there's the neighbour who turns out to have young kidnapped girls in his cellar. BREAKING FREE should be read by all women to show them not only that girls are being tortured on a daily basis, but that we can all help to fight this behaviour and support the organisations which campaign for change. Abby Sher repeatedly stresses that every penny earned by the girls goes to their abusers and the girls have no choice in the matter. Sweden makes the purchasers of sex the criminals instead of the prostitutes, and Abby Sher says that more governments need to consider this move instead of legalising the black market, untaxed sex industry. Read BREAKING FREE and the links offered, and see what you think.
SUMMARY
Breaking Free: True Stories of Girls Who Escaped Modern Slavery, by award-winning author Abby Sher, explores the global issue of human sex trafficking from a survivor's point of view. It recounts the harrowing stories of three courageous women--Somaly Mam, Minh Dang, and Maria Suarez--who were all forced into sexual slavery as children. After escaping their captors, these three women could easily have become voiceless victims, lost to the horrors of their own histories; instead, they have each become leading advocates and activists in the anti-trafficking movement.
With help from Somaly, Maria, Minh, and many other survivors and counselors, Sher tells the riveting story of what it means to be liberated from sexual trafficking and find the trust and conviction to help educate new survivors. Told with breath-taking honesty and simplicity, Breaking Free: True Stories of Girls Who Escaped Modern Slavery sends the message that, even in the most tragic circumstances, the unwavering hope and compassion of the human spirit can and will shine through.
---
What do you think about this review?
Comments
No comments posted.

Registered users may leave comments.
Log in or register now!