"Number Seventeen is as Engrossing as Number One"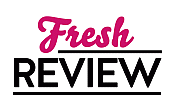 Reviewed by Diana Troldahl
Posted June 1, 2014

Mystery Hobbies | Mystery Cozy
THE DROWNING SPOOL is Monica Ferris' seventeenth Needlecraft Mystery. Yes. SEVENTEENTH, and yet this book is as fresh, smart and engrossing as any of the previous sixteen books. Heroine Betsy Devonshire begins teaching needle punch classes at a local upscale senior complex where a mysterious death leads her through a winding path of logic to the ultimate solution.
As in previous books, friends and customers provide continuity with the earlier books without making new readers feel out of their depth. Monica Ferris has the all-too-rare skill to weave a new story on the already-warped loom of earlier books in the series, seamlessly bringing first-time readers into her world. That's 'warped' as in vertical threads, not warped as in twisted for those who aren't fairly geeky crafters like myself.
Speaking of crafting, one of the strongest points in the Needlecraft Mystery series is the wide variety of crafts Ferris explores, this time needle punch. As usual, there is a lovely pattern available in the back of the book, as well as on her website http://monica-ferris.com/along with patterns from her earlier needlecraft books, but you needn't be a crafter to enjoy these mysteries, the intriguing story lines are enough to keep any cozy mystery fan satisfied.
One of the most impressive threads in THE DROWNING SPOOL is the delicacy, humor and respect with which Monica Ferris describes Wilma Carter, a resident suffering from Alzheimer's disease. The other new characters are also deftly sketched and realistic, adding to the story line while not overwhelming it.
Fresh, smart and engrossing; whether a first time reader of the Needlecraft Mystery series or a long time fan of Monica Ferris, you will be glad you chose THE DROWNING SPOOL. You may also be familiar with the author as a co- writer (in collaboration with Gail Frazer) of a medieval mystery series under the name Margaret Frazer.
SUMMARY
Even though running Crewel World keeps Betsy plenty busy, a little extra cash on the side doesn't hurt. So when the local senior complex, Watered Silk, asks her to teach a class on the tricky punch needle technique, Betsy jumps at the opportunity to win over some new customers.
Unfortunately, the business that Betsy drums up is not of the needlework variety. A young woman is found floating in Watered Silk's therapy pool, and Betsy's sleuthing skills are immediately called upon to figure out who drowned her. But the list of suspects is more twisted than any Betsy has encountered before. The young woman had three lovers - each with a motive for the murder.
It's up to Betsy to sort out the snarl of romantic entanglements and find a killer, or the wrong man is bound to get pinned for a crime he didn't commit!
FREE EMBROIDERY PATTERN INCLUDED
Excerpt
CHAPTER THREE

Tuesday morning, so early it was still dark out, Pam came through the main entrance of Watered Silk Senior Complex, nodded at the sleepy-eyed night guard, and went down the broad hall to the therapy complex at the far end of the building. Shucking off her long down-filled coat, revealing a pink t-shirt and skinny jeans, she flipped on the lights in the small exercise room. She turned on the machine that measured pulse and blood pressure – it needed time to warm up. She hung up her coat, locked her purse in her office desk, and unlocked and went through the door that led into the therapy pool. She turned on the bright overhead lights. The air was warm and moist and she could feel her winter-dry skin joyfully opening to it.

She turned on the underwater lights that illuminated the interior of the pool – and it was then she saw something large at the bottom of the deep end. She stared in disbelief. Oh, my God, it was a person, arms out and legs apart, not moving. She took two steps closer. Yes, it was really there, a naked woman, with lots of long blond hair, face down. Pam waited a few seconds for whoever it was to come up for air, but the person was motionless.

Her training clicked in, overriding her instinctive freeze. She pulled her winter boots off, dropped her keys and cell phone on the floor, and jumped into the water. She ducked under, grabbed the woman by one arm and pulled her to the top. The arm was warm - the same temperature as the water - the skin rubbery, the joints stiff. Pam turned her over, noting with a sick feeling the half-closed eyes and foam-filled mouth. She did not recognize the woman, who was young, petite, and really pretty, and could not imagine how she came to drown here.

Pam had taken a lot of life-saving classes, but this was her first experience with an actual death by drowning. She grasped the woman under her chin and floundered with it to the shallow end.

The body's rigidity made it a clumsy thing to get out onto the apron. Pam pushed a thick wet length of pale hair out of the way to press into the carotid, seeking for a pulse. She was not surprised to find none.

She ran around to pick up her cell phone, picked it up and dialed 911 with trembling fingers. When an operator answered, she said, too rapidly, "There's a drowned woman, in our pool. A young woman, I don't know how she got in here, no one's allowed in here at night; in fact, I don't know who she is and she's naked and she's dead, no pulse - "

"Hold on, slow down," said the operator in a slow, soothing voice. "Where are you?".

"Oh, gosh, yes, this is Pam Fielding and we're at Watered Silk, that senior retirement community on twenty-seventh in Hopkins, in the therapy pool, and I don't know who the victim is, I've never seen her before, she's way too young to be a resident - "

The operator, still in that calm voice, interrupted her with questions and made her repeat the information until Pam was nearly screaming into the phone. She finally tossed it down, ran back and began futile resuscitation efforts. After a minute, she was shocked to find herself sobbing.
---
What do you think about this review?
Comments
No comments posted.

Registered users may leave comments.
Log in or register now!