"When things spiral out of control, who can you trust?"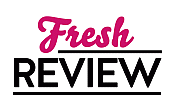 Reviewed by Audrey Lawrence
Posted May 28, 2014

What a turnaround! One minute she is on a high from getting Senator Grable to admit to influence peddling and then, before the evening is over, Special Agent Mackenzie Graham is trying to help him. No wonder the powerful Senator didn't want her on the special team to help him find his young five year old daughter Zoe who had been kidnapped from her bed. To top it off, she had neglected to pack an away bag in her car. Why had she made such a newbie mistake?
Despite that inglorious start, Special Agent Scott Hansbrough had his own reasons for keeping the attractive blonde agent on his team. Kenzie is a forensic psycholinguist and has the skills to decipher clues from small bits of conversation or from scraps of writing. With her ability to pay attention to even the smallest detail, her special skills would be needed if they were to capture the kidnapper in time.
Scott has also asked Special Agent John Crowfeather to be on the team. John is a very well experienced agent, but has little faith in academics and he worries that Kenzie's inexperience in the field can create problems. Scott and Kenzie rub each other the wrong way, but Scott feels they are both needed. Given the tenseness of the situation, can they work together or will they hinder each other? As they hear the news about the young Zoe's medical situation making the situation even more critical, will Mackenzie be able to discern the clues from the kidnapper in time to save the little girl?
Linda J. White has a strong track record of writing FBI thrillers due to her many personal connections and friendships resulting from her husband's twenty-five years of service at the FBI Academy in Quantico, Virginia. As a result, her books ring true in discussing police tactics and research. White's latest book, WORDS OF CONVICTION, also has that authentic quality and it is sure to be a winner!
White's skill in developing her characters, both main and secondary, is evident right from the opening paragraph. From that intriguing start, the reader instantly clues into how the protagonist, Mackenzie Graham, is using her skills. Kenzie, as she is called by her friends is such an open, likeable and entertaining character that you can just feel her every emotion as she deals with her own professional and personal feelings. Without giving too much away, Kenzie and John, a Navajo, make an unlikely and intriguing pair coming from quite different worlds, and trying to find a way to trust each other and work together for the mission. White is a writer who is not shy about writing about God and her characters' spiritual needs. Her special talent is that she blends talking about faith and God so well into the story line that it comes across in a very natural and appropriate manner, so readers (be they Christian or otherwise) fully appreciate how it enhances the drama and the emotional state of the characters.
WORDS OF CONVICTION is definitely a first rate and exciting mystery with strong well drawn characters that will keep you turning pages as fast as you can to find out what happens. I do not know if White intends to write another book featuring Special Agent Mackenzie Graham, but I would be a very happy camper if she did. I particularly relished the sections where Kenzie is using her skills as a forensic psycholinguist to assess the kidnapper's words for threat assessment, deception and other background characteristics that would help lead the FBI to figure out the person's identity. The mystery is if it can be done in time! So, get on the case and find out! You will be glad you did!
SUMMARY
There's nothing as convicting as words that threaten your daughter's life. You want your kid back? Do just as I say. You do not know who I am. But I've studied you, you and your family. I've been watching you. You've been using people. Because you're greedy. Now, it's payback time. Terrifying for any parent, these words are especially grim for Senator Bruce Grable, whose guilt may be the reason his five-year-old daughter, Zoe, has disappeared.
Or is it because of his wife, whose words make her sound more the victim than their daughter? Or their nanny, whose silence harbors her own secrets? One thing is for sure: The words hold the clues to finding Zoe alive. And it's up to Special Agent Mackenzie Graham, a forensic psycholinguist, and FBI agent John Crowfeather to decode the messages in time.
Excerpt
1 Mackenzie Graham leaned toward the flickering candle, her fork poised above the broiled Chilean sea bass arranged artfully before her on a square, black plate. Her instincts told her that her companion was about to take the bait.

Across the table, Senator Bruce Grable cut lustily into his steak. He looked James Bond handsome, his dark hair perfectly edged in silver at his temples, his blue eyes set wide, his jaw strong. Silk palms and ficus trees separated the white-shrouded tables, giving the illusion of privacy in the trendy new Washington restaurant. "So tell me," Kenzie said looking intently into Grable's bright blue eyes, "what made you decide to get into politics?"

"I wanted to help people," he said, stabbing a piece of steak and thrusting it into his mouth.

"That's the way I see my job, too, Senator—helping people connect." Kenzie smiled demurely. She tossed her head and as she did, her blond hair brushed her bare shoulders. She saw his eyes follow the movement. The senator was on his third marriage but he clearly hadn't stopped looking. "Your daughter must be about to start school."

He smiled. "Zoe? Yes. She starts kindergarten in the fall." Grable had been quick to pull out pictures of the little blond five-year-old when they first sat down.

"You're sending her to private school."

"Of course." Grable took a sip of his wine.

"And you told me your older children are in college," Kenzie shook her head, "I don't know how you do it on just a senator's salary!"

"I know. The taxpayers think what we make is a lot, but they don't know the expenses we have!" Kenzie smiled. "That's why we'd like to help."

Grable swallowed. His eyes flickered and she knew he was once again considering her offer.

"When would it be delivered?" he asked.

She reached down, pulled a bulging GQ magazine out of her tote bag, and handed it to him, watching his face carefully. "Twenty-five percent. I can supply the rest as soon as the first contract is signed."

The senator kept the magazine low, nearly under the table, while he deftly slipped out the envelope hidden inside. Looking down, he peeked at the contents, then tucked it into the breast pocket of his suit coat. It looked like he'd done it before, many, many times. "And all you need is some help with the Department of Defense?"

She nodded. "An inside track on those contracts."

"I can do that," he said, lifting his glass.

"Great!" Kenzie raised her glass to meet his.

The couple at the next table stood up, stepped past the palms, and approached them.

"Senator Grable?" the man said. Tall, with salt-and-pepper hair, the man's sharp gray suit contrasted nicely with his white shirt.

Grable turned to look at him.

"Special Agent James Anderson, FBI," the man said, opening a leather credentials case and showing it to the senator. "You're under arrest, sir."

"What?" Grable pushed his chair back and stood up, his face red, his voice angry.

"Selling influence, sir. That's illegal."

"Special Agent Toni Carroll," Anderson's partner said, flashing her own creds. "Turn around, and give me your hands. Do you have any weapons?" She looked small next to Grable, but her voice had an unmistakable tone of authority.

"Weapons? Are you . . ."

"You have the right to remain silent."

Grable looked at Kenzie in disbelief. "Who are you?" the senator demanded, spit flying in Kenzie's direction.

"Special Agent Mackenzie Graham," she said briskly. "Oh, and don't worry about the tab, Senator—the director will pick it up." She threw her black shawl over her shoulders, reached down for her purse, and headed for the door. "Thanks, Paul," she said to the maître d' as she walked past him. "Jim will settle up with you." * * *

"Great job, Kenzie," Jim said a few minutes later, standing next to her car in the parking garage. "You got everything we needed." He smiled.

The night air felt cool, a welcome relief from the hot August day. Kenzie placed the recording device she'd been wearing in an evidence bag labeled with the case number. She signed and dated the bag, noting the time, and handed it to the older agent who signed the bag as well, establishing the legal chain of custody that would prove crucial in a trial.

"You're not going to come celebrate with us?" he asked.

Kenzie shook her head. "I've got to get home to Jack. And I've got to stop by the office and pick up some work."

Jim's gray eyebrows narrowed. "The boss giving you a hard time?"

"He still thinks psycholinguistics is voodoo science and because I'm short on street experience, he's convinced I'm not tough enough to be an agent." Kenzie sighed. "I think it's his personal mission to break me. So he's finding loose threads in my old cases and doubling my work." She frowned. "What am I supposed to do? The Bureau needed me at the Academy, temporarily anyway. I can't help it if that makes him short one agent at the field office."

Jim shook his head. "You do great work, Kenzie. Don't let him bug you."

Kenzie thanked him. She started to put the key in the lock of her dark red rental car, then froze. A spider was crawling across the door handle.

Jim's cell phone rang. "Hold on," he said, touching her arm. She wrenched her eyes off the spider and turned toward him. "Anderson. Yes. What? When?" Cradling the phone with his shoulder, he pulled a pen and a small notebook out of his pocket and began jotting notes. "OK, OK . . . right. She's right here. I'll tell her. Fifteen minutes, if not sooner." He clicked the phone off and looked at Kenzie, his brow furrowed.

"What is it?" she asked.

"D.C. police have responded to a possible kidnapping, 3217 27th St. NW."Senator Grable's house?" A jolt of adrenaline ran through Kenzie.

"His five-year-old daughter is missing."

"Zoe? This happened tonight?" Kenzie's heart raced.

Jim nodded. "While we were in the restaurant. The Bureau's been called out. That was the case agent, Scott Hansbrough. You know him?"

She could barely breathe. "He's why I'm with the Bureau."

"He wants you there."

"Got it!" She turned back to the car and jerked the door open.
---
What do you think about this review?
Comments
1 comment posted.
Re: When things spiral out of control, who can you trust?

Thanks for the nice review! Glad you enjoyed Words of Conviction. And yeah,
Kenzie will be back!
(Linda White 2:36pm May 29, 2014)
Registered users may leave comments.
Log in or register now!