"From an exotic island to down and out; a variety of tales for winter"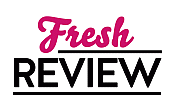 Reviewed by Clare O'Beara
Posted May 25, 2014

Three winter stories by three cheerfully inventive authors make HOME FOR THE HOLIDAYS a fun medley.
How I Met Your Father by LB Gregg shows Justin on a flight to an exotic wedding location. A handsome stranger named Jack presents an enticing diversion, then on it's on to rum and Rastafarians with the groom's party. Justin is pretending to be straight because he is a singer with adoring female fans. Jack shows up at the wedding however - in the bride's party. Not everyone knows Justin's situation and realising it could be uncomfortable for everyone, he swears to himself to keep his hands off Jack, who is older anyway. I enjoyed the scenic location of this tale and the warm relationships which barely hint at Christmastime, there is so much else in progress.
Long the Mile by Ally Blue comes next. I had previously read a science fiction outing by this author, but this tale is set in North Carolina. Judah has just been released from prison and made his own way home. His crime was insider trading and he's got a lot less money now than he was used to having. Tobias, asking for some help, is a homeless man who washes and dines at a centre for homeless men; he swallows his disappointment when Judah treats him disdainfully. Trying for any job, Judah gets nowhere. When his money runs out, he's also without a shelter, and then he finds out how kind Tobias can be, asking nothing in return. Maybe these two men are good for each other.
Lost And Found by ZA Maxfield shows former boyfriends Ringo and Gavin arguing amiably about city hall ordnances at Christmastime; their resort town is empty of tourists except the snowbirds. Ringo's a cop and Gavin a musician. Physically the guys still attract each other but is there a future for them? Then Gavin's dog Bird is stolen and the guys come together on the quest to find him.
This is one for the adults with a variety of locations and characters to suit most fans of gay romance. HOME FOR THE HOLIDAYS is a fun read with nothing too typical and plenty that's involving. The three lady authors have each written several novels and novellas if you want to catch more of their works.
SUMMARY
Home is where the heart is. The December holidays mean many things: food, presents, traditions, stress, peace, renewal. But most of all, they mean families-good and bad, biological and chosen-and finding our way home, whatever the definition and wherever it might be. The three holiday-set romances in Home for the Holidays all explore characters leaving home, finding home, returning home, and discovering what home means to them.
In How I Met Your Father, members of a boyband search for happiness years after the fame dissipates, finally coming to understand that home is any place where love dwells.
In Long the Mile, two homeless men come to realize that they are home for each other, no matter their living circumstances.
In Lost and Found, an RV-dwelling musician (with a cute dog) has been running away from the idea of home his whole life . . . until he realizes that home is where his partner is.
---
What do you think about this review?
Comments
No comments posted.

Registered users may leave comments.
Log in or register now!