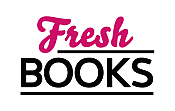 June blooms with love and intrigue
"A Bitter Feud Erupts Between Two Villages Erupts when a Young Man Is Murdered"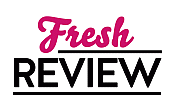 Reviewed by Jennifer Barnhart
Posted May 21, 2014

In the wilderness of Alaska where surviving often means relying on the help of neighbors, two villages have managed to hold onto a grudge that goes back a hundred years. Kuskulana and Kusktaka are separated by more than a river; they're separated by the BAD BLOOD that lingers as one village thrives and the other withers to the point of dying out. All it would take is one incident to ignite the feud between these communities. That incident comes with the death of Tyler Mack, a Kusktaka boy, who would do whatever it took to break free of Kusktaka. Another body is found, this time a Kuskulana man, and it's up to Sergeant Jim Chopin and PI Kate Shugak to find the murderer or murderers quickly before the bitter feud leads to more death.
BAD BLOOD by Dana Stabenow is the twentieth book in the Kate Shugak series. This is the first Kate Shugak novel I've read, and I'm prepared to go out and find the first nineteen because Kate's world is fascinating; it's rich in setting and detail, with complex characters, and an intricate storyline where past events have serious repercussions for the present. BAD BLOOD can be read as a stand-alone novel. I had no trouble following the investigation or the character arc and enjoying the interplay between Kate and Jim, but I get the feeling if I'd read previous novels in the Kate Shugak series, BAD BLOOD's very shocking ending would have more impact. Don't get me wrong, I was still shocked, but fans of this series will be up-in-arms.
I love how the setting in BAD BLOOD is a character all of its own, and author Dana Stabenow describes Alaska and the people who live there with perfect detail and love. The land is majestic, harsh, beautiful, and untamed. The characters are connected to the land and there's a constant watchfulness as people react to the changing conditions. The weather, migratory patterns, changing seasons are always at the edges of every residents mind. These details build an authentic voice for the characters of this series.
BAD BLOOD is a tense, winding mystery as a hundred years of unspoken animosity between two villages come to a head. The lingering hatred and bitterness for past injustices is reflected in an unexpected and shocking ending. BAD BLOOD is a tightly written mystery, set in the beautifully captured Alaska. The main protagonists Kate Shugak and Jim Chopin are complex and interesting. I can't wait to find the previous novels in the Kate Shugak series by Dana Stabenow and I'm anxious to see where this series can go after BAD BLOOD's unexpected conclusion.
SUMMARY
The Alaskan villages of Kushtaka and Kuskulana sit across the river from each other, but Kuskulana's always thrived while Kushtaka is slowly dying out. One hundred years of bad blood between the communities threaten to come to a boil when the body of a young Kushtaka ne'er-do-well is found dead—and questions of love, loyalty, and revenge rise to the surface. Could this one, unexplained death ignite an all-out war? When a second murder that looks suspiciously like payback occurs, the escalating enmity can no longer be ignored. Now it's up to private investigator Kate Shugak, along with Sergeant Jim Chopin, to find the truth about what happened…while a killer remains at large. And is on their trail…
---
What do you think about this review?
Comments
No comments posted.

Registered users may leave comments.
Log in or register now!