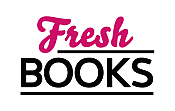 Finish off the year with great December reads
"Fun take on classic but faithful to beloved characters & spirit of original!"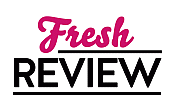 Reviewed by Miranda Owen
Posted May 14, 2014

NORTHANGER ABBEY is book two in The Austen Project -- the project has contemporary authors reinvent Jane Austen classics. I always enjoyed the original story by Jane Austen, so I was happy to find that author Val McDermid is pretty faithful to the characters and the original story. Isabella ("Bella" in this story) is still a jerk to Catherine's ("Cat" in this story) brother. John Thorpe is still obnoxious and Henry Tilney is still a sweetie.
This book asks the question: What would these classic characters be like in today's modern world? Cat Moreland is a 17 year old girl in this story and a huge reader of fiction, so it makes sense that she would naturally be into the paranormal and fantasy books that are so popular today. It also makes sense for Cat to have been homeschooled and from a small town to explain some of her youthful naiveté, especially regarding her newfound friend Bella.
Swapping out journal writing in favor of Facebook posting and other social media is a natural fit. I felt that some ways that this version of NORTHANGER ABBEY, deviated from the original were necessary. Nowadays, a 17 year old would not be getting married so I like what Val McDermid does with that. I also like that both Cat, and Henry's sister Ellie, are given ambitions beyond marriage giving this story a more contemporary feel. I did think that Cat's imaginings regarding Henry's dead mother were fairly ridiculous but given her age, upbringing, and normal reading material, I suppose I can see how she arrived at her hasty conclusions. I was very relieved when she abandoned those kooky ideas. The epilogue is very satisfying and is crammed full of info to tie loose ends together.
NORTHANGER ABBEY by Val McDermid is light, fun and full of enough charm from the original story and interesting new twists to be a very enjoyable read. I look forward to trying other books in this series, as well as other stories by Val McDermid.
SUMMARY
Internationally best-selling crime writer Val McDermid has riveted millions of readers worldwide with her acutely suspenseful, psychologically complex, seamlessly plotted thrillers. In Northanger Abbey, she delivers her own, witty, updated take on Austen's classic novel about a young woman whose visit to the stately home of a well-to-do acquaintance stirs her most macabre imaginings, with an extra frisson of suspense that only McDermid could provide.
Cat Morland is ready to grow up. A homeschooled minister's daughter in the quaint, sheltered Piddle Valley in Dorset, she loses herself in novels and is sure there is a glamorous adventure awaiting her beyond the valley's narrow horizon. So imagine her delight when the Allens, neighbors and friends of her parents, invite her to attend the Fringe Festival in Edinburgh as their guest. With a sunny personality, tickets every night and a few key wardrobe additions courtesy of Susie Allen, Cat quickly begins to take Edinburgh by storm and is taken into the bosom of the Thorpe family, particularly by eldest daughter Bella. And then there's the handsome Henry Tilney, an up-and-coming lawyer whose family home is the beautiful and forbidding Northanger Abbey. Cat is entranced by Henry and his charming sister Eleanor, but she can't help wondering if everything about them is as perfect as it seems. Or has she just been reading too many novels? A delectable, note-perfect modern update of the Jane Austen classic, Northanger Abbey tells a timeless story of innocence amid cynicism, the exquisite angst of young love, and the value of friendship.
---
What do you think about this review?
Comments
No comments posted.

Registered users may leave comments.
Log in or register now!