"This sportswoman wins more than she could have hoped for"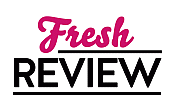 Reviewed by Clare O'Beara
Posted May 12, 2014

Romance Contemporary | Multicultural African-American
This engaging work is third in the Browards of Montana series. LOVING LANEY features a horsey family, but nobody says being an Olympic competitor is easy, on or off the field
Laney Broward has, at the start of this story, won an equestrian medal in the London Olympics. Now she's partying in Texas with friends, and a gentleman Thoroughbred breeder arrives. Austin Johns has a reputation with the ladies, but he's sponsored tonight's gala to open a therapeutic riding centre. On the stroke of midnight at New Year, he kisses Laney. Should she read anything into this action, or is it just a casual kiss from a ladies' man? Laney allows herself to be convinced, and spends the night with Austin.
Four months later we see Laney expecting Austin's child in Montana on the family ranch. Her beautiful mare Stella Rose is a character in her own right. Having to stop riding upsets Laney, and while her best friend Brooke knows her secret, she's keeping quiet to others. Land grabbers are trying to buy up areas around the ranch, causing local disgruntlement, but it's hard for Laney to focus on such issues. Finally the newspapers are speculating and Austin hotfoots it up to see her. He's been thinking of her ever since, but business travel kept him from pursuing the lovely, headstrong girl. Guessing that the baby is his, he demands the truth. Laney doesn't think his life and hers would mix, so she tells him she doesn't want anything from him. Actually she does, but she's come to believe that she could never gain his heart. Someone else unknown has malicious intentions however and devastating rumours start to spread about the sportswoman.
I liked that the Browards specialise in heritage breeds of cattle and raise them on grass. The characters were likeable and believable with valid points of view. Poor Laney has been thinking of herself as a disappointment to her strict family, after her years of intensive training and competing, but her mother assures her that a baby is a blessing. Austin remembers his businessman father as always absent. He's not about to repeat that mistake.
LOVING LANEY is an enjoyable adult romance, peopled with strong African-American characters in positive roles. Harmony Evans lives in Cleveland and has won awards for her earlier books.
SUMMARY
A Broward baby bump?
A Broward—and a world-class athlete, no less—unmarried and expecting? Laney Broward is amazed she has kept her pregnancy a secret this long. Now headlines are blaring from the tabloids that she is in the family way. She can't believe that one impulsive, out-of-character night could have such lasting repercussions….
The news that he's a soon-to-be father stops millionaire heartbreaker Austin Johns in his tracks. This internationally known horse breeder never planned to become a parent, but he is warming to the idea of his own family. Laney can talk all she wants about her independence; they now have a bond that cannot be broken. Austin will stop at nothing to ensure his place in his child's life—and he will not rest until he finds his way back to Laney's loving arms….
---
What do you think about this review?
Comments
No comments posted.

Registered users may leave comments.
Log in or register now!