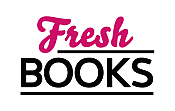 Summer Reads are HOT in July!
"Alexis J. Smith, private investigator, gets to the bottom of every mystery."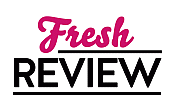 Reviewed by Teresa Cross
Posted May 12, 2014

As my first Alexis J. Smith mystery written by E.E. Smith, I would have to say RUSSIAN ROULETTE was a pretty good novel to read. This story line had two separate cases for our private investigator to solve.
Alexis starts off visiting her old boardinghouse after being away for a while only to find out that her room has already been replaced. A Russian ballerina with the Bolshoi by the name of Katerina Shultzskya was now occupying Alexis' old room. However, there seemed to be something odd about this young dancer and her boyfriend Yonnie Petrovich. For one, was the Russian ballet company even touring right now? Mainly why do they drive an old Doubleday Dairy truck around town?
Alexis uses her many contacts to find out some very interesting facts that help her to get to the bottom of so many questions. Lets just hope she can keep herself safe and out of harms way at the same time. Things are not always what they seem. As soon as one case is solved Alexis is on another. Receiving a call from an old friend from Scotland Yard, Harry Hawkins, Alexis is asked to help find an Russian countess' dog that she claims was kidnapped by Humphrey Bogart. The American woman, Billie, who married into her place in society, seemed a little strange. She warms up to Alexis and even request that she stays at the estate with her. They become fast friends and Billie shares a lot of secrets with her. Alexis feels torn with things start getting a little out of hand. A mystery that starts out as a missing dog case turns into something much more serious and Harry is afraid that Alexis is traveling in dangerous territories that she may not be able to get out of. Count Brasov loves his wife very much and will do whatever he needs to keep her safe. Is he hiding something else? Will Alexis get in the way? Just what are the Count's priorities?
Smith did a great job with this storyline. RUSSIAN ROULETTE did keep me interested and my anticipation kept growing until the end. Her writing is different then what I usually read, but I felt that came from her experience of writing more plays. I love mysteries and I fully enjoyed RUSSIAN ROULETTE.
SUMMARY
Back in Sacramento again, where the sign on the door of her detective agency reads ALEXIS J. SMITH – Discreet Inquiries, Lexie finds that her old room at Mrs. Snidely's Establishment for Young Ladies (a fancy name for a boardinghouse_ has been let to someone else while she was away on a case in England. The new tenant is supposedly a ballerina, and a defector from the Russian Bolshoi, seeking political asylum in this country. But is she? Lexie doubts the story and begins to investigate, determined to get at the truth while ignoring the danger to herself.
With the case successfully concluded, she is free to accept another assignment from her friend Inspector Harry Hawkins at Scotland Yard. The case sounds bizarre from the beginning, but gets more so with each turn of events. It seems that a Russian count, a nephew of the late Tzar Nicholas II, is living in exile in Oxfordshire, with his young American bride. In Harry's opinion, the countess is more than a little mad, demanding that Scotland Yard recover her dog, a Russian wolfhound, which she claims has been stolen by – of all people – Humphrey Bogart! It will take all of Lexie's skill and unflinching determination to connect the dots, right up to the deadly conclusion.
---
What do you think about this review?
Comments
No comments posted.

Registered users may leave comments.
Log in or register now!