"Conclusion of a sweeping fantasy series"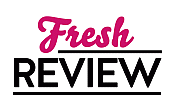 Reviewed by Clare O'Beara
Posted May 4, 2014

This medieval fantasy tale is fifth in a series called Paladin's Legacy. A paladin was a warrior knight sworn to do good. However the start of the story shows bitter enemies and deeds as one warlord hates another. A CROWN OF RENEWAL might be just what the war-torn land needs.
Gnomes, flayed enemies and magical curses populate the early chapters, as the action follows on from the previous books. Fevers, poisoned wells and forced labour are everyday occurrences. A man named Selfer is an army captain who tries to maintain discipline among bored troops, awaiting attack. Out of the stronghold on the North Marches, a group of sinister black-cloaked inyisin menace an unwary patrol led by another Captain, Argolin, until the arrival of horse-nomads with spears who hate the blackcloaks.
Paks is a female warrior, a paladin, who lectures recruits on the necessity of darning socks at the same time as knowing how to fight off a dragon. I was pleased to see this strong capable female character enter the story, bringing news to an elvenhome. Elves depend on nature magic and Paks has a chance to catch up with some of her friends. Later we learn the differences in development between elven, human and half-elven children.
While there is a great deal of battle, scene-changing and detail in the story I had not read any of the earlier instalments so I found myself at a considerable disadvantage. Quite a lot of chapters begin with 'Dorrin woke...' and I had to keep checking as to who this character was; she is shepherding a box of crown jewels around the ocean and had once been a mage. There are many plotlines and characters to keep track of in CROWN OF RENEWAL, but overall the series appears full of action and world-building with plenty of opposing forces. I suggest that lovers of heroic fantasy should get hold of the first book 'Oath of Fealty' and take it from there.
Elizabeth Moon has also written exciting spacefaring books such as the 'Serrano Legacy' series which begins with 'Hunting Party'. She was a Marine before becoming a writer which lends realism to her conflicts.
SUMMARY
Acclaimed author Elizabeth Moon spins gripping, richly imagined epic fantasy novels that have earned comparisons to the work of such authors as Robin Hobb and Lois McMaster Bujold. In this volume, Moon's brilliant masterwork reaches its triumphant conclusion. The mysterious reappearance of magery throughout the land has been met with suspicion, fear, and violence. In the kingdom of Lyonya, Kieri, the half-elven, half-human king, struggles to balance the competing demands of his heritage while fighting a deadly threat to his rule: evil elves linked in some way to the rebirth of magic. Meanwhile, in the neighboring kingdom of Tsaia, a set of ancient artifacts recovered by the former mercenary Dorrin Verrakai may hold the answer to the riddle of magery's return. Thus Dorrin embarks on a dangerous quest to return these relics of a bygone age to their all-but-mythical place of origin. What she encounters there will change her in unimaginable ways—and spell doom or salvation for the entire world.
---
What do you think about this review?
Comments
No comments posted.

Registered users may leave comments.
Log in or register now!