"A Hilarious Long Planned Vacation with Girl Friends"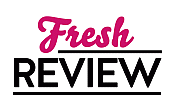 Reviewed by Clare O'Beara
Posted May 4, 2014

Romance Chick-Lit | Women's Fiction Contemporary
Imogen, who's from Liverpool, now works in London and saves up with her friends Meredith and Nicola to take sun holidays together. We first meet the girls as they return from a run-down cut-price resort, and they plan to save for a few years, then travel in luxury.
THE TIME OF OUR LIVES is what the girls intend, but in 2012 Imogen is lone parent of a four-year-old daughter and has a recent promotion in a major food business. Cutting loose is going to be difficult. Her boss assures her she needs the break, but he still asks her to leave her phone switched on. Meredith is seven months pregnant and Nicola is out and proud. Barcelona's swankiest hotel, here we come!
From the free food calamity in business class to the nude wrinkled beach sunbathers - which happen to include Imogen and Nicola's past geography teacher - we can speedily tell that this trip is not going to be as intended. What more can go wrong? A faulty shower, pickpocketing, and a PA rings to say that an executive has been arrested for improper behaviour while drunk on an aeroplane. The newspapers want a comment. Imogen just needs some peace and quiet, but that's the last thing she's going to get.
This fun and flavoursome read kept me giggling with all the mishaps balanced by the good friendships of the three ladies. There is a handsome man in the offing, Harry, staying in the same hotel, but Imogen keeps running into him at the worst times. Not only that, but Imogen is still hung up on the man who left her with a baby on the way. A new mum has no time to be glamorous. Anyway, has she anything in common with Harry? And what if the work crisis means he's the last person she should be speaking to?
At times the clumsiness of a character, unprofessionalism or daftness of another one felt overdone, and I actually wanted a break from calamity. However the better I got to know Imogen the more I understood and sympathised with her. By the end she has learnt what's more important to her - taking her daughter to the first day of school, or a work press conference. Jane Costello has written several women's fiction books and if she overloaded this one with chaos, at least we won't forget that we're supposed to be having THE TIME OF OUR LIVES.
SUMMARY
Three best friends. One five-star hotel. Will it be the holiday of a lifetime . . .?
Imogen and her friends Meredith and Nicola have had their fill of budget holidays, cattle-class flights and 6 a.m. offensives for a space by the pool. So when Meredith wins a VIP holiday at Barcelona's hippest new hotel, they plan to sip champagne with the jet set, party with the glitterati and switch off in unapologetic luxury.
But when the worst crisis of her working life erupts back home, Imogen has to juggle her BlackBerry with a Manhattan, while soothing a hysterical boss and hunting down an AWOL assistant.
Between a robbery, a run-in with hotel security staff and an encounter on a nudist beach that they'd all rather forget, the friends stumble from one disaster to the next. At least Imogen has a distraction in the form of the gorgeous guy who's always in the right place at the very worst time. Until, that is, his motives start to arouse a few suspicions . . .
Hilarious and heart-warming by turns, The Time of Our Lives is Jane Costello at her romantic best.
---
What do you think about this review?
Comments
No comments posted.

Registered users may leave comments.
Log in or register now!