"Sexy Romance, and Swoon-Worthy, Sweet Hero!"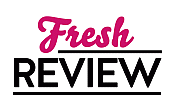 Reviewed by Miranda Owen
Posted May 2, 2014

SEDUCING HIS PRINCESS is another sensual romance by Olivia Gates set against a backdrop of the hot desert sand. This story has characters from other books by Olivia Gates in supporting roles. I don't think it's necessary to have read previous books to be able to enjoy this story, but you get a better understanding of the environment if you have. As a fan of her earlier books, it's always a treat to revisit familiar characters. Mohab and Jala are former lovers who parted under the worst circumstances and are reunited in this story. Mohab, having never stopped loving Jala, contrives to tie her to him in a marriage of convenience.
If you like romances with sexy, caring, heroes waxing poetic about the women they love then SEDUCING HIS PRINCESS is the book for you! Mohab is everything you could want in a hero. He is steadfast in his love for Jala, even when she rejected him six years ago; he's incredibly hot; he's a prince soon to be king; he will do anything for the woman he loves, even if it means defying family and tradition; and if that isn't enough -- he's a crazy cat guy. I think Jala finally started to soften a little to him when she saw the four adorable bundles of fur Mohab treats like his babies. For me, it's not until later in the book that Jala becomes a sympathetic character. Toward the end of the book, Olivia Gates reveals Jala's main motivation for acting the way she does toward Mohab. It's explained why she has tried to put Mohab firmly in her past and doesn't want to allow herself to care for him as much as she did. Jala is often her own worst enemy without realizing it. Rather than having any external conflict, SEDUCING HIS PRINCESS is very character-driven and the drama is mainly what the characters create for themselves. As with other books by Olivia Gates, there are many emotional scenes and a lot of passionate characters in SEDUCING HIS PRINCESS.
SEDUCING HIS PRINCESS is a very enjoyable read with a fabulous, swoon-worthy hero and sexy scenes. I look forward to reading more books by Olivia Gates in the future.
SUMMARY
Overview
He will reclaim her in this scorching Married by Royal Decree novel from USA TODAY bestselling author Olivia Gates
Mohab Aal Ghaanem once had Jala Aal Masood and lost her. Now, as a new king, he can end the explosive feud between their kingdoms, and fulfill his parting pledge to the princess of Judar…that he would make her his wife.
Marry Mohab? Six years ago, the prince risked his life to save Jala, igniting her desires…only to betray her trust. Now the ruthless seducer is forcing her into a sham marriage. Will it mean a second chance with the man she still craves or heartbreak when all their dark secrets are revealed?
---
What do you think about this review?
Comments
No comments posted.

Registered users may leave comments.
Log in or register now!