"A race to find Weapons of Mass Destruction before they fall into the wrong hands."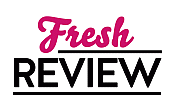 Reviewed by Viki Ferrell
Posted May 1, 2014

Navy Chief Warrant Officer Tom Crocker and his SEAL Team Six are called into action again to take over a pirated cargo ship transporting sensitive nuclear material in the straights of Indonesia. As ST-6 arrives on the scene, containers are being off-loaded onto a boat. Crocker follows the boat as his men battle the pirates and take over the ship. Crocker manages to salvage the containers, but one of the men on the boat escapes. He is Colonel Farhed Alizadeh, known as Colonel D, a leader in the Iranian Revolutionary Corp. What is Iran up to?
This leads ST-6 to Libya to check out locations where Gadhafi may have been putting together a nuclear weapon. Bit-by-bit, the team finds interesting parts of what could be an attempt to create Weapons of Mass Destruction. Crocker stumbles upon a deal being made for uranium. Can he and SEAL Team Six stop the transport of it out of the country? As all of this is transpiring, Crocker's wife Holly is captured and taken hostage in northern Africa. A demand is made to the Libyan government for her exchange. Can they find Holly before she's executed?
Scorpion is the code name for the WMD program that Gadhafi had been trying to implement in Libya before his demise. HUNT THE SCORPION is a hair-raising, life-threatening adventure through this desert country to find these weapon parts and stop the Iranian government from taking control of them. There's biological and chemical warfare with lots of technical jargon that only military enthusiasts might fully comprehend. Don Mann, a former Navy SEAL himself, does an excellent job of incorporating and explaining SEAL training and the theory behind it. The plot is full of suspense and clandestine ops. There are a lot of politics going on in the background that make you wonder who the good guys really are. The descriptions of the battle scenes and deaths that occur are not for the faint of heart. HUNT THE SCORPION does not move at breakneck speed, yet sometimes Crocker doesn't think things are moving fast enough. This is the second book in Don Mann and Ralph Pezzullo's SEAL Team Six series, and it closes with Crocker's team being given another assignment. I can't wait to read number three!
SUMMARY
Thomas Crocker and SEAL Team Six are back for another adrenaline packed adventure from former SEAL commando Don Mann.
When a nuclear device goes missing, and surfaces in the clutches of known terrorists, the United States calls on its most prized anti-terrorism force: Navy SEAL Team Six . Thomas Crocker and his squad from HUNT THE WOLF are called into action, protecting the world from terrorist threats.
With the same real life insight and pulse pounding action he brought to INSIDE SEAL TEAM SIX and HUNT THE WOLF, Don Mann takes readers inside the most elite combat unit on the planet and on an action-packed ride that is sure to appeal to fans of Vince Flynn and Brad Thor.
---
What do you think about this review?
Comments
No comments posted.

Registered users may leave comments.
Log in or register now!