"A new military thriller series with Navy SEAL Team Six that will have you on the edge of your seat."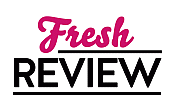 Reviewed by Viki Ferrell
Posted May 1, 2014

Navy Chief Warrant Officer Tom Crocker and his SEAL Team Six are in Pakistan searching for al Qaeda terrorist Abu Rasul Zaman. Their Intel takes them to a building where Zaman is supposed to be. They secure the building, but do not find Zaman. Crocker allowed two Pakistani women wearing burkas and carrying children to pass out the door as ST-6 stormed in. He learns later that one of them was actually Zaman in disguise. Cocker is infuriated and determined to find this terrorist; he just needs clearance to proceed with the mission.
In the meantime, he and his men go on a climbing expedition in the Pakistani mountains for training. There he meets Mikael Klausen, a special advisor to the Norwegian king, who asks Crocker to find a missing teenage girl. As Crocker investigates, he believes there is a connection between Zaman and this missing girl. Apparently several young girls have mysteriously gone missing across Europe over the last couple of years. Can Crocker find the connection, the missing girl and get his target before there's another terrorist attack?
This is Don Mann's debut novel in his Navy SEAL Team Six series, written with the assistance of veteran author Ralph Pezzullo. Mr. Mann is a retired SEAL himself and draws from vast personal experience as he pens this dynamic military thriller. Of course, Crocker is a strong character in the story, as are all of the men on his team. There are a plethora of supporting characters, ranging from the CIA, the ISS and special attachés to government officials, as well as the innocent teenage girls and all the bad guys. HUNT THE WOLF takes you on a serpentine trip from Pakistan to the snowy slopes of K2, through picturesque cities in Europe and on to the coast of the Arabian Peninsula. Crocker and his team survive some hellish fights using their superior training and excellent personal instincts. At times, the plot moves slowly, laying groundwork relating to past experiences and looking to what's ahead, but there is plenty of action to engage the reader and keep the pages turning.
SUMMARY
Navy SEAL Team Six commando Don Mann infuses his debut military thriller with the real-life details only a true insider can reveal.
In the midst of a grueling training exercise, Thomas Crocker, USN, unearths a pocket of terrorism that leads straight from the slopes of K2 to the cities of Europe and the Middle East. Crocker and his team, who are trained for the most intense kinds of combat in the most extreme environments, must blaze through a perilous web of terrorist cells to track down a ruthless sheikh who is running an international kidnapping ring before his captives pay the ultimate price.
HUNT THE WOLF is an adrenaline-packed novel sure to appeal to fans of Vince Flynn and Brad Thor, featuring the world's most elite soldiers and based on the experiences of renowned SEAL Team 6 commando Don Mann.
---
What do you think about this review?
Comments
No comments posted.

Registered users may leave comments.
Log in or register now!