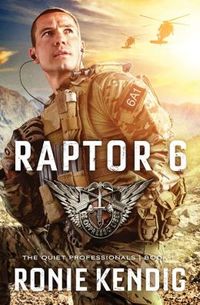 Raptor 6, May 2014
The Quiet Prefessionals
by Ronie Kendig

Barbour Books
Featuring: Dean Walters; Zahrah Zarrick
ISBN: 1616260408
EAN: 9781616260408
Trade Size
Add to Wish List

Purchase
"An inspirational military thriller about cybersecurity and deadly terrorists."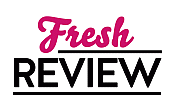 Reviewed by Viki Ferrell
Posted April 16, 2014

Romance Suspense | Inspirational Inspirational
Captain Dean Watters is the leader of Raptor Six, a Special Operations unit in Afghanistan. His unit is called into action when a school in Mazar-e Sharif is attacked. There he meets Zahrah Zarrick, an American teacher sent to Afghanistan through a Christian missions organization to teach children at this school. Zahrah's father is a retired Army general; her mother was Afghan, but she died several years ago. Zahrah has a soft spot in her heart for her mother's people. Captain Watters and Zahrah have several other encounters, until Zahrah is taken by terrorists.
As the team tries to figure out who Zahrah's captors are, why she is captured and where she is being held, they discover she has an advanced degree in computer science. This is the reason she has been taken. There are also SKIFs missing: military computers holding links to secure intelligent networks and military databases. This is now a cybersecurity issue. Can Dean and his team find Zahrah in time? Or will she be tortured into cracking the code and giving her captors what they want?
Ronie Kendig extracts characters from her A Breed Apart series and places them in the heat of battle in Afghanistan to continue their personal stories in a new series, The Quiet Professionals. Of course her characters are strong; they're Special Ops guys with mad skills. Zahrah has her own strength, but also encouragement from Dean to never give up. Surrounded by an eclectic group of supporting characters, the plot moves along at a relatively slow pace at first, laying the groundwork for the gut- wrenching scenarios that will follow. RAPTOR 6 is a hard- hitting tale of war, loss and love. It's an inspirational story of letting go and letting God take complete control of your life. I chose this book based on the author and subject matter, and once again, Ronie Kendig did not disappoint.
Learn more about Raptor 6
SUMMARY
Captain Dean Watters keeps his mission and his team in the forefront of his laser-like focus. So when Dean s mission and team are threatened, his Special Forces training kicks into high gear. Failing to stop hackers from stealing national security secrets from the military s secure computers and networks isn t an option. Zahrah Zarrick is a missionary teacher to Afghan children in Mazar-e Sharif. And a target. When Zahrah is captured because of her expertise in quantum cryptology, compromising the US military, Dean is forced to crack the lockbox around his heart a move that might come at the highest cost.
Excerpt
Can't breathe. Can't breathe. Present Day He sucked in a hard breath. Fabric drew against his nostrils. Hot. Can't breathe. No air! He thrashed, searching for freedom, for air. . . I'm going to die! At the thought, he jerked.

Where am I? A bounce smacked his head against something hard. Metal. Captain Dean Watters groaned. Opened his eyes. But couldn't see. The meaty rumble of an engine warned him he was in a vehicle. The tail of one by the roaring sound and steel digging into his shoulder. The way his breath coiled back at him told him he had a hood over his face. Mouth taped. Hands taped. Feet—he tested his leg— taped.

Get out or die! Dean kicked. Tendons strained against his effort.

Brakes squealed. Gravity shifted and tugged him. Rounding a corner.

Again the engine roared.

Where are they taking me? Where's Z?

Recollection swarmed him in a thick cloud of defeat. She'd walked out.Willingly. He couldn't blame her.They'd been through the fires of hell and back since they were captured. The enemy had broken her. Gotten into her head and convinced her that helping them was the smart choice.

A sudden lurch made him slide.

Hands pawed at him as shouts erupted.

He was lifted. . . . The truck bounced.

Gravity pulled him left again—another corner. The truck must've turned. Then spinning. . .

Still blind and bound, Dean felt himself flying. Through the air. Unrestrained. He tensed, no idea where he'd land. What he'd hit. Or in what. And he prayed—begged—God to let him live. He had to live. Had to find her.

Down. . .down. . .

Crack!

He landed with a thud. White-hot fire shot through his shoulder and arm. He groaned around the tape over his mouth. Shoved aside the pain, reoriented himself. Brightness speared his eyes. Specks of light glittered through the thick fabric. He scrambled to his knees, desperate to know where they'd dumped him.

A siren wailed.

Shouts.

He knew those sounds, the shouts. The base. His captors had thrown him at the gate of the base. Armed with that knowledge, he remained still. Anything to let those with the weapons know he wasn't a threat.

"Stay where you are! Hands in the air. Hands. In. The. Air!" The command came in English, Pashto, Dari, then Farsi.

Boots shuffled closer, along with more shouts to get his arms up. One service member came very close. It took everything in Dean not to move. One wrong twitch, and they'd put him down like a sick dog. A beam of light struck him. So much like the light torture.

The light vanished. "Dude's tied up." The voice was right over Dean. "Hold up."

"Careful," came another voice. "He could be rigged."

Right. Why hadn't Dean thought of that before? Am I? Mentally, he patted himself down but felt nothing strapped to him.

Whoosh!

Glaring white seared his corneas. He grimaced and ducked. Dean squinted rapidly, trying to force his eyes to readjust.

A Marine frowned at him as several others gathered around, business ends of their weapons aimed at Dean's head. The lead Marine pointed to the tape as if asking permission.

Dean nodded and his body swayed. He jerked straight. Then his body pulled him backward. Dizzy. . .so dizzy.

The Marine ripped off the tape.

After a moment of prickling fire, Dean stretched his jaw. "Watters. . ." Breathe.

"He needs water!" a grunt shouted.

"No." Dean shook his head. Wet his lips, which tasted of salt and blood. "Watters, Dean. . . Patrick. . .captain." His vision was ghosting.

"Four f–four—" His body surrendered.
---
What do you think about this review?
Comments
No comments posted.

Registered users may leave comments.
Log in or register now!