"Humor, heart and heat are just a few of the things you'll find in INKED ARMOR."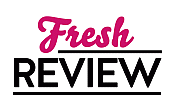 Reviewed by Annie Tegelan
Posted April 13, 2014

Science Fiction Suspense/Thriller
When I picked up Helena Hunting's Clipped Wings series, I didn't expect to find my perfect hero in Hayden Stryker. But I am thrilled to say that Hunting has made Hayden more delicious and more sexy in the second instalment to the series.
In INKED ARMOR, readers will encounter a far darker side to Hayden's character. As nightmares plague him and he is dealing with the loss of Tenley, Hayden's OCD begins to control him and his mood swings are getting harder and harder to corral. On top of it all, his parent's murder is suddenly coming back to life, making him relive the tragic events that he wished were better left in the past. Hunting adds more dimension to Hayden's character as she digs deep into his past, revealing shocking details that may push Tenley away.
Tenley is far from perfect herself, but she is a work in progress. While she continues to make mistakes, what I love about her character is that she owns up to them. There were things she needed to do alone and while Hayden would have loved to be that supportive beam to help her stand up against her greatest fears, I admired the fact that Hunting made Tenley do it on her own. It definitely made me respect her more.
However, the shining star in INKED ARMOR is the romance. Hayden and Tenley could not be more perfect for one another. While they argue and have a lot of obstacles to overcome in order to be together, I love that neither one ever feels worthy of the other. There is always more room to grow and despite the perfect ending, I feel like Hunting has a fabulous series on her hand and can run with the secondary characters she has introduced as well.
Humor, heart and heat are just a few of the things you'll find in INKED ARMOR. Helena Hunting is definitely an author everyone should be watching out for! Trust me when I say you do not want to miss out on meeting Hayden Stryker!
SUMMARY
In this follow-up to Clipped Wings, the emotional love story continues between Hayden and Tenley; two young people who desperately want to love and be loved but are afraid to completely let go of their pasts.
In the wake of losing Tenley Page, tattooist Hayden Stryker's tumultuous past is haunting him. Plagued by nightmares about the murder of his parents, Hayden reaches out again to Tenley. Having run from the man she doesn't believe she deserves, Tenley finally lays her guilt to rest. Despite their intense physical attraction, Hayden and Tenley struggle to repair their fragile emotional connection. As Hayden gets closer to the truth, he must find a way to reconcile his guilt over his parents' death in order to keep the woman who finally cracked his armor, and found her way into his heart.
Excerpt
Helena Hunting INKED ARMOR

A few days, a week, just a little longer. Everyone told me she needed time. Her silence told me she needed time.

F*ck time.

Time went on and on. An endless cycle of sleep, wake, bear the agony, and repeat. I f*cking hated time.

Tenley had been gone for three weeks. Every day without her was sensory deprivation, drawn out and torturous from beginning to end. The first week, I called her every day. Her phone always went to voice mail. She never called back. I stopped calling because it sucked to know I'd been discarded so easily.

Memories of her were everywhere: home, work, Serendipity. I couldn't escape. So at least I understood why she came to Chicago in the first place: to get away from the ceaseless reminders. I couldn't figure out what had compelled her to go back, though. She could run from me all she wanted, but returning to the place she'd fled from didn't make much sense. Unless she was looking to shackle herself to the guilt again. It was easy to deny the possibility of a future when she let the past drag her down. I knew. I'd done that for years until Tenley came along.
---
What do you think about this review?
Comments
No comments posted.

Registered users may leave comments.
Log in or register now!