"Come to live on Chestnut Street with Ireland's favourite author."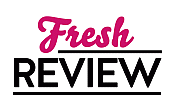 Reviewed by Clare O'Beara
Posted April 13, 2014

Fiction | Women's Fiction Contemporary
This is a short story collection spanning the decades in Ireland. The sharply observed characters and situations each involve fictional CHESTNUT STREET in Dublin. Maeve Binchy was a journalist and novelist and had become Ireland's favourite author long before her death in 2012. This is her final book, which was prepared by her husband and her publisher from stories Maeve had written over the years and kept 'for later'.
It's impossible to pick out a favourite from the many shorts but I'll try to give a flavour of their content. In 'Fay's New Uncle' a busy young woman discovers that an uncle she barely knew has suffered major health issues and can't live alone in his big house. As his next of kin, she's presented with a sudden obligation. Besides the chance to reconcile family differences, is there any way they can both benefit from the situation?
In 'All That Matters' teenage Nessa is impressed by her sophisticated aunt Elizabeth who holidays in Dublin. Being a paralegal in New York, attending openings and shows, sounds so glamorous compared to her own prospects. Nessa begins to change her life but only after a sudden shock does she discover that surface glamour is not all that matters.
'The Cure For Sleeplessness' is passed on to Molly by a wise friend. Writing down a good thing about her life, and setting aside an hour at night to complete some small task to improve her home hardly seems like a miracle cure. Will she even bother trying?
In 'The Investment' Shona from Dublin goes to Arizona to help her cousins run a store near the Grand Canyon. Her parents want her out of the way of an unreliable boyfriend, but Shona can't stop thinking of the man and plans to save up her money to spend on him. She learns the hard way that not all people are a good investment.
'The Builders' wryly shows student Bobby bringing his washing home to be done by his mother every week, because he lives with a feminist girl who thinks men should look after their own clothes.
Each vignette of place and time is a pearl of a story, warm and reflective. If you liked Maeve you'll love CHESTNUT STREET.
SUMMARY
Maeve Binchy imagined a street in Dublin with many characters coming and going, and every once in a while she would write about one of these people. She would then put it in a drawer; "for the future," she would say. The future is now.
Across town from St. Jarlath's Crescent, featured in Minding Frankie, is Chestnut Street, where neighbors come and go. Behind their closed doors we encounter very different people with different life circumstances, occupations, and sensibilities. Some of the unforgettable characters lovingly brought to life by Binchy are Bucket Maguire, the window cleaner, who must do more than he bargained for to protect his son; Nessa Byrne, whose aunt visits from America every summer and turns the house—and Nessa's world—upside down; Lilian, the generous girl with the big heart and a fiancé whom no one approves of; Melly, whose gossip about the neighbors helps Madame Magic, a self-styled fortune-teller, get everyone on the right track; Dolly, who discovers more about her perfect mother than she ever wanted to know; and Molly, who learns the cure for sleeplessness from her pen pal from Chicago . . .
---
What do you think about this review?
Comments
No comments posted.

Registered users may leave comments.
Log in or register now!