"Zoey and Henry Adams each find the strength needed to move forward when they experience growing pain"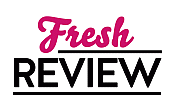 Reviewed by Patricia Woodside
Posted April 3, 2014

HEART OF GOLD is the latest installment in the Blessings series from award-winning author, Beverly Jenkins. Zoey, daughter of Roni and Reggie Garland is growing up and with that comes growing pains. It's not always easy to know what to do as an adolescent girl, beginning with whether to tell what she knows about Crystal's disappearance.
As the story progresses, Zoey worries about her parents, whether they will divorce and she will have to go back to foster care, and tries to shrug off her worrisome former best friend, Devon, especially after a new friend arrives in town.
Henry Adams is experiencing growing pains too. The supermarket opens and the not everyone is pleased, particularly the neighbors of Franklin who resent Henry Adam's success. Then there's Bernardine's divorced sister who comes to town with growing pains of her own as she is forced to come to terms with the changes in her life and what they might mean for her future.
Jenkins serves up another heaping, feel-good plate of family and friendship in this fifth book about a historical Black town filled with people just like people you know and love— or hate—and where, although susceptible to the pressures of more urban environs, this fictional town always finds a way to come together and to make things work for the betterment of all. Would that we all could live in a place like Henry Adams, a place with a proud history, wide-open, fresh-air filled spaces, and full of bighearted, loving people who look out for and support one another.
There's a wisdom that belies the town's matriarch, Bernadine Brown, that after having read several of these Blessings stories, one starts to suspect flows from deep within Jenkins herself. The beauty of these novels, aside from the history lessons and joie de vivre of the prose, is that like any prosperous town, the Henry Adams story can go on forever. Fortunately, in HEART OF GOLD, there's no sense of an end in sight, and I, for one, certainly hope Ms. Jenkins feels the same way.
SUMMARY
NAACP nominee and bestselling author Beverly Jenkins returns to the charming town of Henry Adams, Kansas—a place that always feels like home—in this heartwarming story of family, friendship, and the surprises hidden in our lives.
Henry Adams has had its fair share of drama ever since Bernadine Brown bought the town with her divorce settlement. Now just when things are starting to settle down, it's about to get crazy again . . .
Cephas Patterson doesn't just want to be left alone—if you dare step onto his property, he'll meet you with a shotgun and a warning to stay away from his gold. He reminds Zoey of the lonely time she spent living on the streets, so she quietly begins leaving him small offerings. But then Cephas dies and leaves a saddlebag of gold—to Zoey.
And that's not all. Zoey's parents are going through a trial separation, her former BFF Devon is giving her fits, and friend Crystal has run away from home. Then there's Bernadine's mean-spirited baby sister who has arrived unexpectedly, and an ongoing battle with a neighboring town is about to heat up.
Will Henry Adams ever be the same again?
---
What do you think about this review?
Comments
No comments posted.

Registered users may leave comments.
Log in or register now!