"A horse shifter desperately tries to find her sister"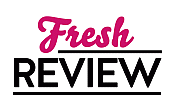 Reviewed by Clare O'Beara
Posted March 30, 2014

Paranormal Romance | Paranormal Mystery
This novella fits several genres - paranormal, romance, crime. I had read The Nymph's Labyrinth which was set on a Greek island and wanted to see how the author Danica Winters would transfer her premise to Montana. The life of the MONTANA MUSTANGS is a challenging one for the nymph shapeshifters who once ran free in horse form have been steadily fighting encroachment by domestic livestock. Unlike their Greek sisters who profit from tourism, they find their animal friends are being poisoned or captured and sold.
A regular lawman who is called to the scene of a grisly find meets a blonde lady called Aura who reported finding a severed female hand on a lake shore. Deputy Dane Burke disapproves of his younger colleague's drooling over the attractive lady; she deserves respect, and they have a case to investigate. Aura has driven up from Arizona to meet her sister and she isn't communicative. Dane thinks there's something odd about Aura, but it's not illegal to drive through Montana. Next day however she is reported trespassing on a mountainous ranch, and Dane decides to find out more about her. Aura uses her extra-womanly wiles, and out of the blue Dane finds himself kissing the lady. He doesn't know that she's a horse shifter nymph several centuries old, and he doesn't know that a curse will befall men who love such women.
There's a lot of crime scene investigation as bodies mount up with startling rapidity; an autopsy report and wolf attack are part of the action, so it's not entirely cosy crime. The awful motivation for the abductions and killings becomes gradually visible while Aura's feelings of tension mount as she keeps hoping her sister will be found unharmed. We see Aura working with scared horses and trying to protect them from ill-treatment. While she heals from injury fast, I kept waiting to see her shift form... she doesn't want to do that anymore, which is a bit of a let- down.
Some of the settings are very well described, frost-tipped grasses on the mountainsides for instance, but I preferred The Nymph's Labyrinth which brought the Greek island and characters completely to life. This instalment in the Nymphs adult romance series will be favoured more by crime readers. Danica Winters has written about swan shifters in the next book, Winter Swans so after MONTANA MUSTANGS I'm glad to say we can keep reading.
SUMMARY
A nymph: a woman with the ability to seduce at will, shift to protect, but cursed with the fate to have the man she falls in love with die a tragic death. As one of these ill-fated nymphs, Aura Montgarten has spent her lifetime drifting from one place to another hiding from love. Until she meets Dane.
When a body washes up on the shore of a rural Montana lake, police officer Dane Burke is faced with the task of finding the killer - even if it means he will be forced to put his life and heart at risk by working with a drifter. As the truth of Auraís Mustang-shifting nymph ways are revealed, Dane learns exactly the amount of danger he and Aura are in, but canít force himself to leave a case unsolved when the truth is just outside his grasp.
When the killer decides he needs to take another victim - Dane - Aura must choose between their forbidden love and her immortal life. Can there be life without love or is death her only choice?
---
What do you think about this review?
Comments
No comments posted.

Registered users may leave comments.
Log in or register now!