"Fabulous story with romantic injured war hero and intelligent heroine!"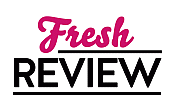 Reviewed by Miranda Owen
Posted March 26, 2014

IT TAKES A SCANDAL is another wonderful historical romance by Caroline Linden. The story opens with two sisters -- Abigail and Penelope Weston. Their family is nouveau riche and their father has recently bought a stately home in the country. I was worried, at first, that Abby and Penelope would fall into a pattern of Abby always being the sensible good daughter, and Penelope would always be the wild one. Happily I found them to be equally more complex than that. While Abby is better at controlling her impulses than her sister, she is still a passionate young woman who speaks her mind. Likewise, while Penelope might be tactless at times, she is just as intelligent as her sister and not entirely selfish. I enjoyed the relationship between the sisters as depicted in IT TAKES A SCANDAL and look forward to reading Penelope's story.
I love the romance between Abby and Sebastian Vane. They first meet while Abby is looking for her mother's mischievous dog Milo. Sebastian's property borders her family's property. There is a strong mutual attraction right away. One of the things I thought was so great about Abby is how she expresses her true feelings to Simon without throwing herself at him and looking ridiculous. One of my favorite scenes is when Simon encounters her on the arm of a rival of his. He sulks a bit before she very appropriately puts him in his place. She realizes how it might look to him, but she refuses to be punished for his false assumptions. In spite of a bit of occasional moodiness, due to his unfair circumstances, Simon is never nasty to Abby and very romantic. He turns into a poet when he's around her. They have some very emotional and very steamy scenes together.
There are a few gothic touches here and there, which I enjoyed. Simon's situation can't help but elicit sympathy. He's an injured war hero returning to a father whom everyone regards as mad, and an estate which has been greatly diminished by his father's actions. I thought the element of mystery provided by the missing money and Simon's missing father adds a lot of interest to IT TAKES A SCANDAL. For me, the grotto was almost like an additional character. It is a romantic meeting place for Simon and Abby, it was a thing of legend for Simon and Benedict as boys, and in some ways it mirrors Simon himself. Like Simon, it is a forgotten treasure, hidden for years from most people's eyes due to neglect and disuse. I think Caroline Linden did a great job of creating a sense of place in IT TAKES A SCANDAL.
I loved this engaging and romantic historical romance! IT TAKES A SCANDAL has complex characters and a fabulous story with a little mystery thrown into the romance. I look forward to reading about other characters in future stories like Penelope, Benedict, and Samantha. If Penelope and Benedict are paired up, I think she would be the kind of intelligent, sassy woman he needs.
SUMMARY
Sometimes It Takes a Scandal . . .
Abigail Weston has everything: beauty, wit, and one of the largest dowries in England. Her parents hope she'll wed an earl. Abigail hopes for a man who wants her desperately and passionately. But the money seems to blind every man she meets—except one.
Sebastian Vane has nothing. He came home from war with a shattered leg to find his father mad and his inheritance gone. He's not a fit suitor for anyone, let alone an heiress. But Abigail lights up his world like a comet, bright and beautiful and able to see him instead of his ruined reputation. And it might end happily ever after . . .
To Reveal Your Heart's Desire
. . . Until Benedict Lennox begins courting Abigail. Ben is everything Sebastian isn't—wealthy, charming, heir to an earl. Sebastian won't give up the only girl he's ever loved without a fight, but Abigail must choose between the penniless gentleman who moves her heart, and the suitor who is everything her parents want.
Excerpt
"Yes," he said at last. "You are correct. I do want to run the other way when I see you."

"Why?" She hurried to keep up as he walked on, more briskly than before. "What have I done?"

"Absolutely nothing," he said, adding under his breath, "and I pray it stays that way."

"Then what ought I to do?" They were making good progress down the road. She had run out without a shawl or a bonnet, and had to squint against the sun when she looked up at him.

"Absolutely nothing," he repeated. "For your own sake."

"But if I've been doing nothing and it disgusts you, it makes no sense that I continue doing nothing."

He paused. "You don't disgust me." He pointed past her with his cane. "There is the path to my home. Pardon me, Miss Weston."

She let him pass, but kept dogging his heels, dragging poor Milo in her wake. "If I don't disgust you, why won't you speak to me? There was only that one moment, when you told me about the lost grotto, when I felt we were cordial."

He heaved a soundless sigh. "I'm speaking to you now, aren't I?"

"Without saying anything," she grumbled. "We are neighbors, sir. Surely we can have an amiable relationship."

With unexpected speed and grace he whirled on her. Abigail nearly tripped as she leapt back once, then again until her back hit a tree as he stalked toward her. He loomed over her, so close she could see the lines around his eyes, but not so close he was touching her. "Amiable," he whispered. "We will never be amiable."

"Why n-not?" she stammered. Her heart was beating a tattoo inside her chest.

He smiled, but there was nothing light about it. It was a black and bitter expression, and the sight made her eyes grow wide. "Because I am a wicked man, Miss Weston. Don't you listen to the gossip? Madness runs in my family. My estate is utterly ruined. People call me a thief. They even say I killed my father. Ask anyone in town, and they'll warn you to stay far, far away from me. To a beautiful, innocent young woman, I might as well be the devil incarnate."

"Did you kill your father?" As soon as the words left her mouth, Abigail wished them back.

"What do you think?" he asked in the same soft, dangerous tone.

She frowned. "I doubt it."

"But you don't know. That should warn you to run away."

She stared at him. "You intrigue me."

He leaned closer. In confusion she closed her eyes. "And you intrigue me," he replied, his breath stirring the hair at her temple. "That's why I avoid you."
---
What do you think about this review?
Comments
No comments posted.

Registered users may leave comments.
Log in or register now!