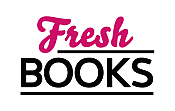 Summer Reads are HOT in July!
"An extraordinary medical mystery with intertwining dualities in love, family dynamics and ethical di"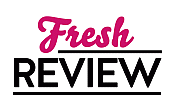 Reviewed by Audrey Lawrence
Posted March 16, 2014

Hearing the report about the incoming medevac'd patient from a small community hospital in the Puget Sound, Dr. Charlotte Reese, the intensive care unit doctor at Beacon Hospital in Seattle mentally prepares herself to treat this serious case. The unnamed unconscious woman had been severely injured in multiple areas by an automobile accident and is barely clinging to life. As an experienced ICU doctor, Charlotte relishes the challenges and complexity of the medical cases she treats, but this Jane Doe has her in a bit of a tailspin. There are so many injuries and concerns! What should be treated first? What is the impact on the other care issues? What is the potential quality of life that this patient would have afterwards? Who is she and what would her family want for her?
As the days goes by, Charlotte gets attached to her patient and her unclaimed situation. She resents the publicity about the case, but knows it is needed to find out who her Jane Doe is. Why is no one looking for her? Was the hit and run an accident or was it a deliberate attempt on the woman's life? Why is there no report of a missing woman? As Charlotte continues her medical interventions to save the woman now in a medically induced coma, she gets more and more attached emotionally. Meanwhile, her personal life with her boyfriend Eric, a freelance science writer, seems to be in a fragile holding pattern. They are intellectually compatible and they both love each other. Yet, she feels the need for a deeper commitment and possibly children, yet, he seems afraid. Things are fine as long as they don't talk about it, but it lingers and festers under the surface. As they skim along talking of other things at a family gathering, a chance remark gets Eric thinking. He knows a secret that might help solve the Jane Doe mystery. But, how will that impact of that secret affect them?
The author of GEMINI is a talented author with many gifts and experiences to draw upon for her writings. Not only is Carol Cassella a writer of two bestselling books (OXYGEN and HEALER), she is a practicing anesthesiologist and the mother of two sets of twins (one fraternal and one set identical). In GEMINI, Cassella successfully pulls these various threads of experiences and research into the development of this extraordinary medical mystery and then deftly interlaces the multi-layered storyline with fascinating medical and scientific information, reflections on love and longing, family dynamics, loyalty and ethical and religious concerns and dilemmas.
One of Cassella's gifts as a writer is that she is very clear in presenting complex medical information so that it is very easy to understand as well as the resulting implications of those situations. I found that as a reader it made me personally touched by the story and the implications for one's own personal life lingers on in the mind even after the final page is turned. Reading GEMINI really made me want to talk about it with others, so I think this would make is an interesting choice for book club members to consider. I must admit that initially I didn't fully appreciate the flashback stories and found the shifting discerning but as the linkage became clearer, I thoroughly became enchanted with meeting the feisty 13 year old Raney Remington and found the book hard to put down.
Raney lives with her grandfather on the outskirts of a small town in Washington. She has little materially, yet delights in her wealth of experiences and knowledge on living a resilient life. Over time, she becomes best friends with Bo, a twelve year old boy who is staying with relatives for the summer. Cassella skillfully uses these vignettes to highlight the motivations behind the characters and sometimes the impact of small decisions that have far ranging effects. I particularly like how Cassella develops the relationship between Raney and her grandfather as well as the impact of the high cost of health care on their life situations. For any reader, GEMINI is a powerful read with a story that will resonate in your mind for a long time! So, do check it out for yourself! Enjoy!
Learn more about Gemini
SUMMARY
A stranger's life hangs in the balance. What if you had the power to decide if she lives or dies?

Dr. Charlotte Reese works in the intensive care unit of Seattle's Beacon Hospital, tending to patients with the most life-threatening illnesses and injuries. Her job is to battle death—to monitor erratic heartbeats, worry over low oxygen levels, defend against infection and demise.

One night a Jane Doe is transferred to her care from a rural hospital on the Olympic Peninsula. This unidentified patient remains unconscious, the victim of a hit and run. As Charlotte and her team struggle to stabilize her, the police search for the driver who fled the scene.

Days pass, Jane's condition worsens, and her identity remains a mystery. As Charlotte finds herself making increasingly complicated medical decisions that will tie her forever to Jane's fate, her usual professional distance evaporates. She's plagued by questions: Who is Jane Doe? Why will no one claim her? Who should decide her fate if she doesn't regain consciousness—and when?

Perhaps most troubling, Charlotte wonders if a life locked in a coma is a life worth living.

Enlisting the help of her boyfriend, Eric, a science journalist, Charlotte impulsively sets out to uncover Jane Doe's past. But the closer they get to the truth, the more their relationship is put to the test. It is only when they open their hearts to their own feelings toward each other—and toward life itself—that Charlotte and Eric will unlock Jane Doe's shocking secret, and prepare themselves for a miracle.

Filled with intricate medical detail and set in the breathtaking Pacific Northwest, Gemini is a riveting and heartbreaking novel of moral com­plexity and emotional depth.
---
What do you think about this review?
Comments
No comments posted.

Registered users may leave comments.
Log in or register now!