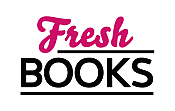 July's summer reads
"Incredible Story Line that Makes a Splash"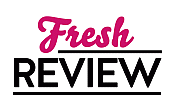 Reviewed by Samantha Randolph
Posted March 12, 2014

Nerissa is tired of her "family" (aka her guardians) pushing her to accept her birthright as queen of an undersea kingdom full of Aquarathi, mermaid-like creatures. They want her to defeat the current ruler who killed her real family. Nerissa just wants to live a normal life, play sports, and not worry about a kingdom that's better off without her. When Lo, a gorgeous and annoyingly-everywhere surfer, comes into the picture, Nerissa tries to fight off her attraction while also fighting off her Aquarathi nature to enjoy the ocean: an ocean that is turning dangerous with enemies from Nerissa's past. When I first heard of WATERFELL by Amalie Howard, I was really excited because I love mermaid/sea creature stories, especially when gorgeous boys are involved. After reading it, I am so impressed by how much I loved it. Nerissa is a tough, snarky main character, and I love the relationship she has with Lo. Her struggle between what she sees as an unnecessary duty and the easy way of life is relatable. The way Howard describes her struggle builds the character- reader relationship well. I also love the worldbuilding in this novel. While you don't get all the details of the undersea world upfront, you do get plenty to go on. It's almost like you get more exposed to the world as Nerissa remembers more and more. I hope there will be even more details about the world in the next book, because it sounds so unique. Overall, I absolutely love WATERFELL. Nerissa is a wonderfully connectable character, and Lo is a great swoon- worthy boy that you almost can't help but love. The twist that happens with them is set up so skillfully, that even though I had a strong guess about it, I still felt the punch when I read it. I can't wait to find out more about this world and the characters in the sequel to WATERFELL by Amalie Howard.
SUMMARY
Nerissa Marin hides among teens in her human form, waiting for the day she can claim her birthright—the undersea kingdom stolen from her the day her father was murdered. Blending in is her best weapon—until her father's betrayer confronts Nerissa and challenges her to a battle to the death on Nerissa's upcoming birthday—the day she comes of age.
Amid danger and the heartbreak of her missing mother, falling for a human boy is the last thing Nerissa should do. But Lo Seavon breaches her defenses and somehow becomes the only person she can count on to help her desperate search for her mother, a prisoner of Nerissa's mortal enemy. Is Lo the linchpin that might win Nerissa back her crown? Or will this mortal boy become the weakness that destroys her?
---
What do you think about this review?
Comments
No comments posted.

Registered users may leave comments.
Log in or register now!