"This inspiring tale of survival reminds us to fight oppression"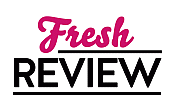 Reviewed by Clare O'Beara
Posted March 9, 2014

Non-Fiction History | Non-Fiction Memoir
Be a hero, this book tells us. How? By living our daily lives, however trying the times, and standing up to bullies. Anita Ron Schorr relates her childhood in 1930s - 40s Czechoslovakia.
Family photos help to bring ANITA'S PIANO to life. Anita attended school in Brno, a large town with a castle and river. Her family played tennis and her mother cooked plum dumplings, while her father worked in a family fabrics business and relatives told stories of bygone days. Anita enjoyed handcrafts but wanted to be a doctor. She and her little brother loved playing the piano.
Life changed with the publication of the Nuremberg Laws, after which in Germany Jewish people were taunted and harmed by bullies with impunity. Anita's father was drafted into the army, but she was told 'it couldn't happen here.' Before long Anita's family had to surrender their house to German officers, and Jewish children were suddenly not welcome in school. By threatening bombing raids to reduce Prague to rubble, Hitler persuaded the president to surrender Czechoslovakia to his troops. Aged eleven in 1941, Anita joined her family in a ghetto, finding that not all Jewish people survived the upheaval. Worse was yet to come.
Meeting kindness became extraordinary, such as when, aged fourteen, Anita was doing hard physical labour and a guard who had been a professor shared his sandwiches with her. She fought back against oppression by surviving and now speaks in schools against the culture of bullying.
Anita mentions the UNRRA; this was the United Nations Relief and Rehabilitation Administration which looked after displaced persons, but I thought the information should have been on the page for young readers. I was surprised to see Wikipedia quoted as the author's source on WWII. The information on the architecture and fabric trade of Czechoslovakia also seemed a little heavy for children to absorb, though fine for older readers. The rich recipes such as poppy-seed torte are a great idea and make the book more interactive as well as preserving Czech culture. ANITA'S PIANO as told to Marion Stahl presents a harsh contrast between the two halves of a child's life and reminds us of the need to stand up for others. Young adults and adults alike can learn a lot from this book.
SUMMARY
A book young ones will not forget. Anita has a beautiful life where playing the piano and music surrounds her. Her family lives in Brno, Czechoslovakia. She is nine years old when her town is invaded by German military forces. She sees her world slowly crumble. As the family is displaced again and again, she tries to come to terms with the horrible years that follow. An orphan at age 15, she is left to fend for herself.
Awards: Anita has received many recognitions, including 'Movers and Shakers.' More recently, she was awarded the 'Exceptional Leader Award' by Senator Richard Blumenthal, the 'Distinguished Community Leadership Award' by Governor Nancy Wyman, and the State of Connecticut General Assembly Official Citation. These recognitions were celebrated during the ADL Centennial Gala.
---
What do you think about this review?
Comments
No comments posted.

Registered users may leave comments.
Log in or register now!