"In the Midst of Zombie Horror ... There Is Love for This Bird and Wolf."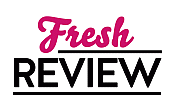 Reviewed by Annetta Sweetko
Posted February 20, 2014

As the world is ravaged by zombies, all shifters must band together to find human survivors and fight off the zombie hordes.
In RAVEN MOON, Princess Ravenna Corax of the North American Raven Murder, has a thing for wolf shifters, but the one that has caught her eye is doubly forbidden. He is Maddox, a Benandanti Templar and the sworn enemy to her people.
Her next mission sends her and her bodyguards to Texas in search of a rumored scientific center that might have found a cure for Z-phage, the horror that has turned thousands of humans into mindless zombies.
Maddox, knows that the Princess is his mate, but he is a sworn celibate and she is the evil incarnate who destroyed his people's bloodstone.
On his return from Europe, he finds the Templars have changed ... and not for the better. His new "prophet" wants him to bring in human women to convert to their faith. He goes to Texas to find the killer of his friends only to be told that he must do as ordered. Torn, due to his training of obedience, he finds not a human woman but a frightened and frozen Rave and an even bigger, deadlier threat to them and the surviving humans. The idiot scientists have infected chimps, apes and other animals with Z-phage, and they have escaped the compound.
It is bad enough to have to deal with slow shambling zombies, but now to have these faster stronger threats is too much. Rave and Maddox must work together, but can they? She wants him and isn't shy about it, and he is fighting with everything he has to remain true to his faith. It will take a miracle for them to survive ... but then love is a miracle all its own.
RAVEN MOON is impossible to put down. You will be thrown onto a fast moving roller coaster ride filled with zombies, shifters, all kinds of trouble and a lot of love. This is book two of author Eva Gordon's After the Bane series, and this one is just as good, if not better than, the first. Rave is a diva, never without her makeup but she is also smart and tough. She knows what she wants and goes after it. Maddox starts out with the feel of someone who is totally indoctrinated in his faith. He is but he is not the fanatic he tries to be. He knows Rave is his, though he fights his wolf hard ... he gives in to love and knows she feels the same as he. RAVEN MOON is fantastic and, despite the zombie fear, a really fun read.
SUMMARY
Can Rave stop a new zombie virus while fighting her attraction to an enemy werewolf?
In a world ravished by zombies, animal shifters vow to save human survivors and combat zombie hordes. Ravenna, princess of the northern raven conclave, joins forces with witch Dora Adler and the Fenrir werewolf pack. On a mission for a vaccine against Z-phage, Rave and her team fly to a remote biological research facility. They battle a new breed of zombie, faster and stronger than the human variety, and with an appetite for shifters.
Benandanti Templar Maddox seeks revenge against the Kindred leader who killed his team. He rescues a trapped woman, Ravenna destroyer of the Benandanti bloodstone. His wolf longs to claim and protect the sexy raven shifter. His Benandanti faith commands she stand trial.
While facing zombies, merciless tankers, and zealous Benandanti werewolves, Rave and Maddox struggle against their forbidden passion. They must set aside their conflicts and strike at the new zombie threat before the new virus spreads.
---
What do you think about this review?
Comments
No comments posted.

Registered users may leave comments.
Log in or register now!