"Multi-genre thriller might scare you off the Internet"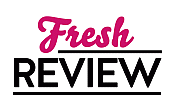 Reviewed by Clare O'Beara
Posted February 12, 2014

Thriller Techno | Thriller Crime
Investors gather to a presentation for Clamor.us, a social site started by whiz kid Dwayne Wisnold in a manner not unlike Facebook, and are invited to buy shares in what may become a firm as big as Google. Some of the savvy investors are asking sticky questions about projected growth and upcoming revenue erosion. A demonstration unfortunately takes the room's screen to an online ad for trafficking thirteen year old girls. Dismayed, the business resolves to hire better security.
THE WOMAN WHO STOPPED TRAFFIC is Natalie Chevalier who knows that the security of a corporate entity is ultimately in its people. She has worked in Seattle and taken time out to destress, and now she is lured back to security consultancy with Clamor. Seattle and San Francisco are well described, but as Natalie experiences these locations what runs through her mind is how many underage girls are being trafficked and abused. Taking the ads off one site is not going to stop that, but what else she can do? Since she doesn't have a profile page on Clamor, it's Natalie's friends who tell her that yes she does, and it's more than tacky. Some hacker has faked that page... how stupid does she look?
An Armenian senior executive of Clamor is killed and Natalie steps into his security role. He'd previously helped to end Russian phishing scams, and Natalie finds a Russian link on each trafficked girl's ad page. I did think that Natalie then spent a lot of time making social calls to wealthy businessmen instead of doing her job: checking the security systems of the site and assembling a team to remove the illegal posts. The share launch trembles with newsfeeds of oil prices and Iranian revolts, showing that big money is global and interconnected.
With many references by author Daniel Pembrey to popular net sites, famous dotcom buyouts and multi-user online gaming, the book is part thriller, part SF, including a homage to cyberpunk classic Neuromancer. The maths of running a profile site firm is explained, when every user adds to the costs and the only way to recoup money is advertising. The cast ranges from weed-stoned millionaires to grandiose developers, from cyber-addicted interns to internet fantasy avatars. While the lead character is female I notice that almost all the other characters are male, probably a true reflection of the world presented. Read this carefully plotted exploratory thriller THE WOMAN WHO STOPPED TRAFFIC and judge for yourself about how secure the internet is.
SUMMARY
It's the dawn of social media; Facebook is unknown and World of Warcraft is the world's biggest online game. An unhinged Internet magnate is trying to take over it all, using Clamor.us, a social network primed to have its IPO. But nefarious adult content is invading the Clamor.us site, pointing to sex trafficking.
Enter Natalie Chevalier, glamorous ex-Head of Security at a large Seattle software company... with a father she barely knew, a disastrous track record with men and a scandal that forced her from her old job. Part digital thriller, part dark fairy tale, The Woman Who Stopped Traffic will keep you on the edge of your seat - while revealing deeper truths of our times.
---
What do you think about this review?
Comments
No comments posted.

Registered users may leave comments.
Log in or register now!