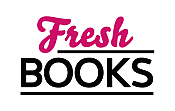 Summer Reads are HOT in July!
"Dwarfs, trolls and bankers ride the Discworld railway"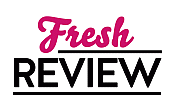 Reviewed by Clare O'Beara
Posted February 11, 2014

Terry Pratchett, the prolific fantasy author revisits Discworld, one of the most beloved literary worlds. Previous books focused on wizardly occurrences, travel, a dwarfish printing press and Death taking on the guise of the winter Hogfather, to mention but a few. So what could be new about RAISING STEAM?
Moist von Lipwig who was pressured into revitalising the Post Office by the dictator of Ankh-Morpork, Lord Vetinari, is a busy man. His wife Adora runs the clacks, or communication towers, which are a recent innovation but have become inordinately popular. Moist, a former con-man, also oversees the Mint and Bank, keeping his nose clean lest Captain Vimes of the Watch set a werewolf guard onto him. Now a plain-speaking self-taught engineer turns up with the steam-powered engine which he has created. He's brought it from his mountain homeland by putting it on wheels which run on rails. Travel and goods shipping could be within reach. Moist instantly sees the possibilities for prosperity. Harry King, the refuse collector tycoon, is also a plain-speaking man and he wants to elevate himself from the 'where there's muck there's brass' situation. He decides to finance railways, and Moist works to grease the metaphorical wheels.
Lord Vetinari enjoys fresh seafood and watercress as much as anyone, so the first major rail is laid to Quirm which is famous for lobster, wine, cheese, onions and avec. Now lobster can reach Ankh-Morpork not in three days, but before the ice it's packed in has melted. Tensions are rife however - the Low King of the dwarves is facing rebellion in the dark mountain passages, and outlaw radical dwarves are burning down clacks towers and killing the staff. Vetinari is keen to avoid a resumption of war between dwarfs and trolls. He orders Dick Simnel the engineer to lay a railway to the kingdom of the dwarves. And if it doesn't happen fast, Moist will pay the penalty.
While this is less funny than some of Terry Pratchett's previous outings, I enjoyed the way that the well-realised tale explores the social good brought by railways, from understanding of others to housing and employment for workers. Wizards don't feature, sadly, and the reader can get tired of the many 'as it were' comments slipped into the narration and the dialogue. Discworld fans will of course want to read RAISING STEAM and ride the latest craze along with their favourite characters.
SUMMARY
Steam is rising over Discworld, driven by Mister Simnel, the man with a flat cap and a sliding rule. He has produced a great clanging monster of a machine that harnesses the power of all of the elements—earth, air, fire, and water—and it's soon drawing astonished crowds. To the consternation of Ankh-Morpork's formidable Patrician, Lord Vetinari, no one is in charge of this new invention. This needs to be rectified, and who better than the man he has already appointed master of the Post Office, the Mint, and the Royal Bank: Moist von Lipwig. Moist is not a man who enjoys hard work—unless it is dependent on words, which are not very heavy and don't always need greasing. He does enjoy being alive, however, which makes a new job offer from Vetinari hard to refuse. Moist will have to grapple with gallons of grease, goblins, a fat controller with a history of throwing employees down the stairs, and some very angry dwarfs if he's going to stop it all from going off the rails . . .
---
What do you think about this review?
Comments
No comments posted.

Registered users may leave comments.
Log in or register now!