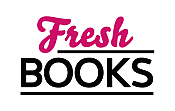 Great new reads in September
"An environmental diaster thriller with espionage, assassins and polar bears"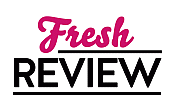 Reviewed by Clare O'Beara
Posted February 7, 2014

Suspense Techno | Thriller Spy
Bernard Besson was a high-ranked intelligence chief in France and this exciting thriller borrows from his experiences as it foretells environmental disaster. There's industrial espionage and hired killers aplenty, but first of all, there's the spectacle of the ice sheet covering one of the world's largest islands splitting apart and sliding into the Baffin Bay waters.
THE GREENLAND BREACH occurs just as a ship laden with deep ice cores has left, while an assassin crouches to murder researchers and the world holds its breath. Waves and icebergs smash down the coast of Canada, heading for New York. The focal characters however live in Paris. A small private investigation agency is hired to find out about the research in Greenland, which covers gas reserves that two competing firms would like to exploit. Amid grisly outdoor scenes it is a calm contrast to join these people in their office, where Victoire monitors a Franco-Danish oil company and Luc heads off to a protest rally at Le Havre. John, a former soldier, is asked to protect a student daughter of the oil firm's owners. Her mother hands him a phone which will spy on the girl's conversations. Once he agrees, there is just the small matter of the student's missing father, last seen in Greenland....
As various agencies and surveillance teams counter one another, the private investigators realise that they are themselves in danger. Chinese SUVs crowd the town of Nuuk on Greenland, while Russian tracking devices, Scandinavian hired killers and Israeli computer viruses appear. America is swift to aid those injured by the tsunami while Canada has a feared intelligence service prowling the top of the world. The inhabitants of Greenland have been nouveau riches, but what will this new disaster mean to them, with methane rising from permafrost and seabed sediment?
Predictably many of the women sleep with anything in trousers, regardless of the fact that their husband is injured on board a ship, say. It's like a French James Bond, what do you expect? A wry slant is given by showing people caring about endangered polar bears, then showing the beasts behaving like polar bears do in extreme conditions. Some of the details emerging, like a person suddenly being connected to neo-fascists, seem unnecessary and over-complicating matters. Point of view jumps rapidly making the narrative complex to follow, and causing repetition, while for some reason everyone including the French intelligence service starts wanting to pay the same investigators to look into the oil companies. Gruesome deaths, sliding glaciers and the stench of escaping methane make THE GREENLAND BREACH by Bernard Besson and translated by Julie Rose, one you won't easily forget.
SUMMARY
A fast-paced combination of environmental catastrophe, geopolitical stakes, freelance spies and Bond-like action. The Arctic ice caps are breaking up. Europe and the East Coast of the United States brace for a tidal wave. Meanwhile, former French intelligence officer John Spencer LariviŤre, his karate-trained, steamy Eurasian partner, Victoire, and their computer-genius sidekick, Luc, pick up an ordinary freelance assignment that quickly leads them into the glacial silence of the great north, where a merciless war is being waged for control of discoveries that will change the future of humanity.
---
What do you think about this review?
Comments
No comments posted.

Registered users may leave comments.
Log in or register now!