"DOUBLE BLIND combines the thrill of gambling away one's heart with the exploration of dark desires"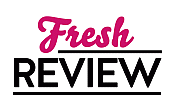 Reviewed by Annie Tegelan
Posted February 7, 2014

Romance Gay | Gay / Lesbian Romance
In the second book of the Special Delivery series, Randy Jensen gets his turn at a happily ever after. Along with the thrill that comes with gambling, Randy finds pleasure in meeting Ethan Ellison, an inexperienced gambler.
Randy has a heart-stopping smile and his confidence pours out of him while Ethan is more reserved, harbouring vulnerabilities that are explored in this book, leading to the question of, how much of his heart will Ethan wager in this game of love?
Though total opposites, Heidi Cullinan manages to create a believable romance between the two. As fast as they take it, Cullinan builds their relationship through humor, scenes. The author doesn't stray from the idea of multiple heartbreaking moments, as well as hotter than hell sex partners, leaving little to the imagination and creating an inferno of hotness as a result.
In addition to that, Cullinan also gives readers updates on Sam and Mitch, the couple from the previous book and explores the trials and tribulations of marriage. It is always nice to read about familiar characters and as Cullinan continues on with this series, she is building a family of characters that readers have come to love with each instalment in the series.
DOUBLE BLIND combines the thrill of gambling away one's heart with the exploration of dark desires in this humorous but also heartwarming story.
SUMMARY
Know when to show your handÖand when to hedge your bets.
Special Delivery, Book 2
Randy Jensen canít stand to just sit by and watch as a mysterious man throws money away on the roulette wheel, especially since Randyís got his own bet going as to the reason this guy is making every play like itís his last day on earth. The manís dark desperation hits Randy right in the gut. Half of him warns that getting involved is a suckerís bet, and the other half scrambles for a reasonóany reasonóto save the manís soul.
Ethan Ellison has no idea what heís going to do with himself once his last dollar is goneóuntil Randy whirls into his life with a heart-stealing smile and a poker playerís gaze that sees too much.
Randy draws Ethan into a series of wagers that leads to a scorching kiss by midnight, but he isnít the only one with an interest in Ethanís vulnerability. Soon theyíre both taking risks that not only play fast and loose with the law, but with the biggest prize of all: their hearts.
This book has been previously published and has been revised from its original release.
Warning: This story contains high-stakes poker, gangsters with a weakness for kittens, foursomes, and kinky consensual sex.
---
What do you think about this review?
Comments
No comments posted.

Registered users may leave comments.
Log in or register now!