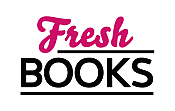 Summer Reads are HOT in July!
"A brave young Quarter Horse learns about trail rides"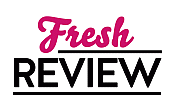 Reviewed by Clare O'Beara
Posted February 7, 2014

Young Adult | Young Adult Sports
This gorgeous book for young readers is set in the colourful American southwest. Quincy, a bright red Quarter Horse, is inexperienced and takes advice from an older friend at his stable. He is afraid of all the wild creatures that he might meet on a trail ride. The knowledgeable horse Beau tells him that rattlesnakes and coyotes would prefer to get out of his way than harm him, and the dangers come from other sources.
QUINCY AND BUCK go trail-riding one day; Buck is a grey horse that Quincy has not met before and their owners are friends. Buck knows all about the desert so Quincy decides to follow him and be safe. But Buck turns out to be a bully, and Quincy not only risks harm to himself and his rider, he finds himself with a broken bridle and nobody telling him what to do.
The paintings by Michelle Black which adorn every page warmly bring the characters and surroundings to life. The vibrant colours and textures jump off the page, while mushroom-shaped rock formations look sparkling by morning but sinister by evening. The trusting horse is a very sympathetic character. Young readers everywhere will love this series of adventures, which provide guidance on coping with the challenges of growing up. The author Camille Matthews suggests that this work will suit readers from kindergarten to fourth grade. Personally this adult would buy QUINCY AND BUCK just for the illustrations.
SUMMARY
In his third adventure, Quincy the red horse finds himself face to face with a bully. Afraid of the wild animals he might encounter while trail riding in the desert, he seeks out Buck as a trail buddy. But Quincy quickly learns that Buck is a bully, and because bullies can be dangerous, it is best to give them a wide berth where possible. Over the course of the day, Buck shows that he is a coward underneath a mean facade, and Quincy falls back on his own strengths, conquers his fears, and makes it home safely. His tale takes young readers on a very real trail ride where they will feel the sun on their backs, hear the crunch of Quincy's hooves in the sand wash, and see the ominous late afternoon shadows as the sun begins to set. The story encourages empathy and love for animals while expanding horizons and providing a framework for helping children identify and deal with the complex emotions and interactions involved in bullying.
---
What do you think about this review?
Comments
No comments posted.

Registered users may leave comments.
Log in or register now!