"Loss and love bring them together ... better late than never."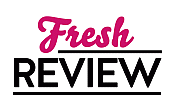 Reviewed by Annetta Sweetko
Posted February 7, 2014

Nine years ago Ben Kelly met up with a woman whom he only knew as Hilary and spent the night of his life. When he woke she was gone, but for a goodbye note, which he kept to remind him that he needs to grab life and not worry about BREAKAWAY HEARTS.
Now having been injured, this hockey player is waiting to heal, and a little afraid that it will end his career as a goalie for the Vancouver hockey team. So he goes to his ski cabin in Cascade, British Columbia. He is shocked to meet the girl that got away and has no idea why she is intent on pushing him away.
Hilary Eriksson had Olympic dreams nine years ago but an unplanned pregnancy ended those, but when her son died she made a promise to him and will do anything to fulfill it. The last thing she needs is the boy's father to show up ... but the feelings are still there. The attraction is there, even stronger than before, but will it hold up when she tells him about the child he apparently didn't know he had.
BREAKAWAY HEARTS is a sweet, touching as well as sexy read. Ben and Hilary have so much in common but also such a heartbreaking past to work through to build into a future. I enjoyed this book, though as a mother myself, I was saddened by the loss of Zach, but I feel it was all handled in a touching, sensitive way. The readers will run through a gambit of emotions from the first sexy interlude, through the horrible mix-ups, the anger and on to the amazing sense of pride of the Olympic that author Crista McHugh so knowledgably puts on the pages. This is book two of the Kelly Brothers series and is just as intriguing as the first one. I cannot wait to find out which brother is next.
SUMMARY
Hockey star Ben Kelly has retreated to his mountain cabin in the ski town of Cascade, BC, to recuperate from a season-ending knee injury and contemplate his future in the NHL. He never expects to run into the one woman who got away. Nine years may have passed, but nothing has dulled the explosive chemistry between them. Now he wants more than just one night.
Hailey Eriksson had Olympic-sized dreams until an accidental pregnancy from a one-night stand halted her ambitions. Her life was shattered when her son died. Nothing will keep her from fulfilling her promise to him to make the Olympic team, especially not the charming Ben Kelly. Unfortunately, he's out of sweep her off her feet this time, and she finds him harder and harder to resist with each passionate kiss. But when he learns about the child he never knew, will their rekindled romance be on thin ice?
Excerpt
"That serious already?"

"Yeah," Adam said softly. "I know it sounds crazy, especially since Lia and I've only known each other for a few months, but have you ever met someone where everything feels so right?"

Ben's mind flashed back to a girl with bright blue hair. No woman had ever come close to her. A wave of memories washed over him. The silkiness of her skin. The taste of her pink nipples. The scent of ice that had clung to her. The dimples that cut into her cheeks when she smiled at him.

Shit!

The Range Rover swerved across the center line as it all came flooding back to him. Ben yanked the wheel, jerking the SUV back into his lane. His heart pounded, but it had nothing to do with the fact he'd almost run off the road.

"Ben, are you okay?"

"Fine, fine," he replied, even though his lungs were working overtime. "I just remembered where I knew her."

"Oh?"

His cheeks grew warm, and he debated if he should elaborate. Out of his six brothers, only one knew what had happened that night in Vancouver. "Did Caleb ever tell you about that girl I met when we went to the playoff game nine years ago?"

"The one with the blue hair?"

He bit back a groan and twisted his hands along the steering wheel. "Yeah, that one."

"Is it her?"

"Ninety-nine percent certain." She had the same build, the same eyes, the same dimples. The only thing different was the hair color.

Oh, and the fact that she obviously seemed to hate him now.

"So what are you going to do?" Adam asked.

"Find out what's happened over the last nine years." And maybe see if the chemistry's still there.

"Good luck to you." Adam seemed to be ending the conversation, but a second later he added, "By the way, have you been on the ice yet?"

"No." Not a subject he wanted to discuss.

"You're going to have to face your fears sometime. You love the game too much to walk away from it."

Ben blew a breath out through clenched teeth. Adam was right, but he refused to admit it. "Still waiting for the knee to be a hundred percent," he lied.

"It's been three months."

"Yeah, and an injury like mine can be a career ender."

A sigh of defeat came through the speakers from the other side of the line. "Fine, do what you want, but I know you won't be able to stay away for long. Eventually, you'll feel the need to put your skates on again."

It was scary how well his older brother knew him. The ice had called to him today, and he'd felt that itch. But it still wasn't strong enough to make him want to venture out onto it again. "Maybe. In the meantime, I have other things to worry about."

"Let me know how it turns out."

"Same here. Hopefully, the next time I talk to you, you'll be an engaged man."

Adam chuckled. "Fingers crossed. I just have to work up the nerve to ask her."

A stab of envy pierced him. His brother had everything. A secure job managing the family's real estate. A place overlooking the lake. A fabulous woman he was on the verge of marrying. He actually sounded happy.

The stab deepened into an ache of regret. If he'd bothered to have gotten Hailey's number that night before falling asleep, would he be the one leading the charmed life?

"Talk to you later," he said and hung up on Adam.

For the rest of the drive, he focused on Hailey and why she'd acted the way she had after nine years. Every time he tried to think of something he might've done, he drew a blank. After all, she was the one who left him without a word. Not even a phone number. Just a quick note thanking him and telling him she'd never forget that night.

He pulled into the garage and pulled the note out. Nine years in the back of his wallet had taken their toll on the flimsy piece of paper, but the ink was still visible. He ran his thumb over the little heart she'd drawn.

Sometimes life was about second chances, and now that he'd been given one with her, he wasn't about to let her slip through his grasp this time.
---
What do you think about this review?
Comments
No comments posted.

Registered users may leave comments.
Log in or register now!