"A sexy historical romp set in the Georgian era..."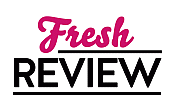 Reviewed by Rachel Williams
Posted February 7, 2014

Romance Erotica Sensual | Erotica Historical
With JEWEL OF THE EAST, the 5th book in Victoria Vane's sexy and intriguing Georgian era The Devil DeVere series; the focus is not on Ludovic DeVere and his notorious romps. This time we are treated to an in-depth look at one of his closest friends, Simon Singleton, affectionately known to his comrades as Sin. Simon is a randy youth, a rake well known for his bawdy poetry. His escapades with Ludovic and Ned are legendary; much to the horror of his family.
Simon's father decides that it is time for Simon to become a man and leave his frivolous youth behind. He forces Simon into the military; where he is sent to America to fight on the British side of the Revolutionary War. During the battle of Saratoga, Simon disappears and is presumed dead. Seven years pass, and then Simon miraculously returns to England; but as a much changed man. He is broken both physically and mentally by the horrors he has suffered in the war and his long captivity.
Salime is the premier courtesan of all London in 1784, the JEWEL OF THE EAST of the title. Veiled, mysterious, and desirable; she commands the attention of all the males in her sphere of influence; and is quite select in her clientele. When her client base begins to dry up, however, Salime discovers to her dismay that the new owner of the brothel is veiling herself and pretending to be Salime while siphoning off her customers. After an argument ensues, Salime is summarily dismissed from the brothel. Having nowhere else to turn, she reaches out to old patron Ludovic DeVere; the man responsible for saving her from the streets years before.
DeVere has recently married his beloved Diana, however, and must tread carefully as to how he helps Salime. With Simon's return and poor state of mind; the answer to DeVere's dilemma as to what to do with Salime becomes apparent. He sends her to be a companion to his old friend Simon, and help bring him back from the depths of the torment he has been languishing in. Salime has her own issues to deal with. She suffers from low self-esteem, and is overly conscious of the scars on her face which she keeps veiled. Salime feels that she can do nothing to help Simon, and Simon makes it plain that he doesn't want her with him. Salilme perseveres, and a friendship begins to form between them; soon blossoming into something more.
JEWEL OF THE EAST is a lovely story of two damaged people who come together and heal each other's suffering. Victoria Vane's lovely prose and well-defined characterizations make for an emotional and satisfying love story. Vane excels at stripping away the layers of both Salime and Simon's tormented past; and delighting the reader with the unfolding tale of two broken souls redeeming each other with friendship and love. JEWEL OF THE EAST can easily be read as a standalone, but will make the reader want to reach back and start this excellent series from the beginning.
SUMMARY
In the fifth installment of the award-­winning Devil DeVere series, DeVere plays the unlikely cupid once more in bringing together Simon (The Trouble with Sin) and Salime (The Devil's Match), two injured souls who find ultimate healing in each other's arms. Maimed by misfortune... healed by love...
His wounds run deep...Having once lived his life only for larks, laughter, and ladies of easy virtue, Captain Simon Singleton has returned from war a shambles of a man. Although free from six years of captivity, he's still fettered by fears that confine him to a life of seclusion.
Her scars are well-hidden... Once the crowning jewel of the most lavish brothel in London, the exotic Salime finds her reputation and livelihood destroyed by a bitter rival. With a closely guarded secret stripped away, she fears no man will ever desire her again. Seeking aid from one who once saved her life, Salime accepts a proposition to become a companion to his war-scarred friend.
But love is the eternal cure... When circumstance brings these two damaged souls together, fate ignites a love story worthy of the Arabian Nights. (Mature content warning)
---
What do you think about this review?
Comments
No comments posted.

Registered users may leave comments.
Log in or register now!