"It's a steampunk life for me!"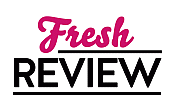 Reviewed by Clare O'Beara
Posted February 6, 2014

Fantasy Steampunk | Gay / Lesbian Romance
Eleven stories to bring steampunk adventure into your life fill this colourful volume. My favourites were:
FIVE TO ONE by Angela Sparrow. Dee and Jonathan in Boston, get ready to head for San Francisco in an inventors' race. They have to build a man-powered machine to take them three thousand miles. Dee is the inventor and he designs a tall bicycle with a gearing ratio of five to one between pedal and large wheels, and Jonathan, finally able to express his love for this young Irishman, is ready to leave his cloth mill job for good, win or no win.
THE CLOCKWORK NIGHTINGALE'S SONG by Amy Rae Durrenson is set in smoky London's Vauxhall Gardens where clockwork birds adorn the trees and some of the supposedly fine gentlemen have a penchant for young mechanics. Lord Marchmont, who designs brass birds and revolving hedgerows for mazes, as well as airships, comes to investigate why one of his nightingales won't sing on schedule. Shem Holloway, the senior mechanic, has his hands full looking after apprentices, but finds the inventor quite as fascinating as his inventions.
ACE OF HEARTS by Mary Pletsch is action all the way in a tale of derring do as a young Albion pilot takes on not only airships with his Sopwith Pegasus but the Bosche army as he endeavours to rescue a fighter captain, in an adventure that would make flying ace Biggles proud.
In SCREWS by RD Hero, we see a young gentleman having to work in a factory which turns out screws for all these metal gimmicks. Dawn to dusk, six and a half days a week, with a curfew; well somebody has to make the engineering parts!
UNTOUCHABLE by Layla M Weir sets Ness and Capone at odds in a Chicago overflown by dirigibles toting cargo and contraband, when rural grain elevators are just as good for mooring posts.
If you like automata, there are stories about those, war stories and pirate tales, robotic housekeepers, mercury chambers, gentlemen thieves, laudanum addicts; all in STEAMED UP, a collection of exciting male romance for adult steampunk readers.
SUMMARY
Inventors, pilots, tinkers, and soldiers; magical metals to replace an aging heart or a ruined limb; steam-powered fantasy worlds of clockwork nightingales, automatons, dirigibles, and men. The stories in this anthology visit diverse times in the history of modern man, and the men who populate these tales face war and cruelty, masters and autocrats, illness and poverty and greed. Yet the heat of romance outmatches even the steam engines, and time and again, the gears of love rule the day.
Stories included are:
The Clockwork Nightingale's Song by Amy Rae Durreson Caress by Eli Easton Swiftsilver by Bell Ellis The Clockwork Heart by Kim Fielding The Galatea's Captain by Anka Grace Screws by R.D. Hero The Golden Goose by Mark Lesney Spindle and Bell by Augusta Li Ace of Hearts by Mary Pletsch Five to One by Angelia Sparrow Untouchable by Layla M. Wier
---
What do you think about this review?
Comments
No comments posted.

Registered users may leave comments.
Log in or register now!