"Techno-nerds Rejoice! Stranded and Ingenious!"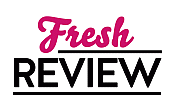 Reviewed by Allan Tennent
Posted January 14, 2014

Thriller Techno | Science Fiction
Stranded! One of the most frightening words in any language since the days of sea-fairing; but how would it feel to be stranded alone on Mars? This is the position Mark Watney finds himself in when as a crew member of The Ares 3 mission to Mars the commander of the mission, mistakenly thinking Mark dead in the aftermath of unexpected problems, orders an abort of the mission and a return to Earth.
From here on it is a wonderfully written tale of one man's struggle to survive, against all odds, until help from Earth can arrive. The answers to the various problems he faces, (how do I make my food last, how do I communicate with Earth etc.) and the stoicism and ingenuity with which he addresses them, are brilliantly ingenious and very reminiscent of some of the real problems faced by the Apollo 13 crew, and the solutions they and NASA, between them, found.
The tale is told from Mark's logs as he rests from his attempts to survive and from NASA's logs as they try to help. A first rate book, especially recommended for techno-nerds but also thoroughly enjoyable by anyone who just enjoys an excellent read.
SUMMARY
Six days ago, astronaut Mark Watney became one of the first people to walk on Mars.
Now, he's sure he'll be the first person to die there.
After a dust storm nearly kills him and forces his crew to evacuate while thinking him dead, Mark finds himself stranded and completely alone with no way to even signal Earth that he´┐Żs alive´┐Żand even if he could get word out, his supplies would be gone long before a rescue could arrive.
Chances are, though, he won't have time to starve to death. The damaged machinery, unforgiving environment, or plain-old "human error" are much more likely to kill him first.
But Mark isn't ready to give up yet. Drawing on his ingenuity, his engineering skills´┐Żand a relentless, dogged refusal to quit´┐Żhe steadfastly confronts one seemingly insurmountable obstacle after the next. Will his resourcefulness be enough to overcome the impossible odds against him?
---
What do you think about this review?
Comments
No comments posted.

Registered users may leave comments.
Log in or register now!