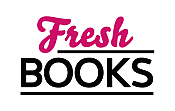 Great new reads in September
"A look into America's food obsession and obesity."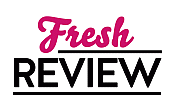 Reviewed by Amber Keller
Posted January 6, 2014

Mika Brzezinski can be seen on MSNBC's "Morning Joe" where she speaks about improving America's eating habits through diet and exercise. It's not widely known that Mika herself has dealt with a battle against unhealthy eating habits, food obsession and a distorted body image, along with a lifelong struggle to be thin. She wants us to look at the food we eat and our addiction to it. Her belief is that we all need to break through the walls of silence and shame, that we should talk openly about how the country became overweight and how we can become healthy. She teamed up with her friend Diane to work on goals such as helping Diane lose 75 pounds and helping Mika's obsession to stay super thin. There are insights from notable people in relevant subjects included in each chapter.
Mika aims to have us talk about the problem. At the core of her message is pretty much the same message we've been hearing for years -- you must exercise more and eat less. Mika polls a lot of people during this book, some are what you might call experts or have specific knowledge about the subject, while others are more on the line of pop culture icons or celebrities. This is not to say that it's not interesting to read what they think of the subject. It is. It's just not to be taken as a hard science answer. I admire Mika for revealing her own struggles. It makes her seem more human.
You can take her advice or not. Either way, maybe OBSESSED will help shed some light if you are struggling with your own weight issues.
Learn more about Obsessed
SUMMARY
Mika Brzezinski is at war against obesity. On Morning Joe, she is often so adamant about improving America's eating habits that some people have dubbed her "the food Nazi." What they don't know is that Mika wages a personal fight against unhealthy eating habits every day, and in this book she describes her history of food obsession and distorted body image, and her lifelong struggle to be thin. She believes it's time we all learned to stop blaming ourselves, and each other, and look at the real culprits—the food we eat and our addiction to it. Mika feels the only way to do this is to break through the walls of silence and shame we've built around obesity and food obsessions. She believes we need to talk openly about how our country became overweight, and what we can do to turn the corner and step firmly onto the path of health. So Mika made a deal with her very close friend Diane: they would work together on this book and on their personal goals, to help Diane drop 75 pounds and to break Mika's obsession with staying superthin. As she did in her bestseller Knowing Your Value, Mika has packed each chapter with insights from notable people in medicine, health, business, the arts, and politics. Singer Jennifer Hudson, the late writer and director Nora Ephron, TV host Gayle King, New Jersey governor Chris Christie, and many others open up to Mika about their own challenges and what works for them when it comes to food and diet. It's time we stopped whispering the F-word ("fat") the way we used to shun the C-word ("cancer"). This book—with its trademark Brzezinski smarts, honesty, and courage—launches us into a no-holds-barred conversation with family and friends, in schools and kitchens, in Congress and the food industry, to help us all find ways to tackle one of the biggest problems standing between us and a healthier America.
---
What do you think about this review?
Comments
No comments posted.

Registered users may leave comments.
Log in or register now!