"Nutty actors are all in a day's work for a Los Angeles store person"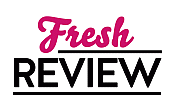 Reviewed by Clare O'Beara
Posted December 27, 2013

This light, chatty story of life in Los Angeles follows Jem Mitchell's days working in a grocery store as he sets eyes on the man of his dreams, a burly uniformed cop, and wonders if his bad karma will let up for once.
SECRETS AND INK are not up for discussion as Jem progresses to coffee and then sandwiches with Nick Davies. They get along great. But after a fun night clubbing, Nick gets to see the tattoo on Jem's back and realises that they've met years before, when Jem was a rebellious kid out for quick pickups - Nick was out of uniform and arrested him for prostitution. Jem leaves at once, writing it down to the ongoing curse he believes he carries, and wonders if he'll ever meet anyone he could have a future with.
Jem is very likeable, with a caring sister who comes and chats over a brunch, reminding him that his past mistakes occurred because he followed a supposed friend's ideas. Since then Jem had a building collapse onto him and had to learn to walk and talk again, changing his demeanour considerably. When his past friend comes back into his life, Jem tells him to stop living in a dump and grow up. Fate hasn't finished with Jem and Nick yet however, in both good and bad ways....
The setting is excellently drawn, with random movie shoots on the street and Jem's stocking boxes of green tea and mango-flavoured mochi ice cream on the shelves. Homes of the wealthy and the ordinary residents are described, and nutty actresses and overpaid actors are part of the scenery. I really liked the author Lou Harper's deceptively casual writing style and sprinkling of clues in what turns out to be a crime story halfway through the tale. SECRETS AND INK is a fun adult read and as to whether Jem is really carrying bad karma around, I'll let you decide that for yourself.
SUMMARY
When Karma writes you a ticket, pay up or else…
If life was like the movies, Jem Mitchell's wouldn't be such a mess. In LA's glittering world of dreams, he works an unglamorous job at a gourmet grocery store. His past is so deep and dark, the details are lost even to him. All he knows is he was once cursed by a meter maid, and ever since, his love life has sucked.
When Detective Nick Davies becomes a regular at the store, Jem dares to hope he's un-hexed at last. He should have known that sex with a remarkably normal guy, devoid of weird fetishes and fatal personality flaws, was too good to be true.
During a post-encounter cuddle, Nick recognizes the tattoo on Jem's back—and remembers him as a young hustler he arrested nine years past.
As Jem's memories come crashing back, he flees from Nick, but fate contrives to keep pushing them back together. And when Jem's old partner in crime is found murdered, the stakes are raised for life, for love, and a dangerous drama with no guarantee of a Hollywood ending.
Warning: Stars a mild-mannered store clerk with a shady past, a hunky cop whose passion in the bedroom is as big as his passion for justice, and celebrity sightings you won't see on TMZ.
---
What do you think about this review?
Comments
No comments posted.

Registered users may leave comments.
Log in or register now!