"A Bow Street Runner rescues a duchess's kidnapped sister and finds a woman who's more than a lady."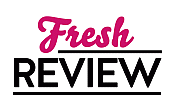 Reviewed by Auriette Lindsey
Posted December 8, 2013

Miss Sarah Clarke-Townsend is small but smart, so when she overhears a kidnapping plot, she thinks fast to protect her pregnant twin sister. Sarah can't escape on her own and soon finds herself in Ireland, prisoner of a radical separatist group. Hot on the kidnappers' tail, though, is her brother-in-law's friend, Bow Street Runner Rob Carmichael. They will have to ride hard and sail a stormy sea to get home. When they arrive in England, Rob learns something that will change his life forever.
In SOMETIMES A ROGUE, Mary Jo Putney tells a breakneck tale of escape and revenge. Rob Carmichael is a perfect action hero -- strong, clever, and a scrappy fighter. Sarah Clarke-Townsend is no damsel in distress. She can ride as long and as fast as any man, and she has no qualms about using a pan to subdue her attackers.
I really enjoyed SOMETIMES A ROGUE. Rob and Sarah are well-matched and the danger they're in is realistically portrayed. When a storm blows them ashore near Rob's family home, he is forced to face new challenges, and he quickly realizes that he can handle them much better with Sarah by his side.
SOMETIMES A ROGUE is the fifth book in Putney's Lost Lords series. I have not read any of the others and still enjoyed this book immensely. I highly recommend it for readers who like their historical romances with a splash of action and mystery.
SUMMARY
Sometimes...
Even the most proper young lady yearns for adventure. But when the very well bred Miss Sarah Clarke Townsend impulsively takes the place of her pregnant twin, it puts her own life at risk. If the kidnappers after her sister discover they've abducted Sarah instead, she will surely pay with her life. . .
A Rogue. . .
Rob Carmichael survived his disastrous family by turning his back on his heritage and becoming a formidable Bow Street Runner with a talent for rescuing damsels in distress. But Sarah is one damsel who is equal to whatever comes. Whether racing across Ireland with her roguish rescuer or throwing herself into his arms, she challenges Rob at every turn.
---
What do you think about this review?
Comments
No comments posted.

Registered users may leave comments.
Log in or register now!