"sometimes the best things are unplanned"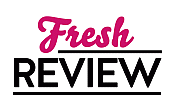 Reviewed by Sandra Wurman
Posted November 25, 2013

Have you met Sarah M Anderson yet? Well I don't know why not but EXPECTING A BOLTON BABY would make an excellent introduction to a talented entertaining author whose stories inevitably leave you with a smile on your face. Feel good stories and characters that stay in your heart long after you've turned the last page are Anderson's hallmark.
Surprise! Bobby Bolton met his match when his drinking companion for one amazing evening suddenly appears at his doorstep with an announcement. Not only had Bobby chosen a woman whose identity, had he known who she was, would have been a red flag. But now there wasn't going to be any way to hide the fact that Bobby had indeed had a one nighter with the distributor of his family's reality show daughter. Bobby has not been able to get Stella off his mind. Here was the one woman who seemed to be indelibly etched in his mind and dare we say heart.
Well it's time for Bobby to put on his big boy pants and stand up for what he really wants and needs -- Stella and his baby.
Bobby and Stella are quite similar is some aspects. Both are trying to prove themselves to their respective families. Bobby needs the resort to be a success to validate his worth and illustrate to his brothers that he too can develop something on his own and make it work. Kind of the black sheep of the family more because of his reluctance to take responsibility for things than doing any actual wrong.
Bobby is content to leave the pursuit of happiness through hearth and home to his siblings.
Respect for woman was never a question. But loving just one woman for the rest of your life -- well that's quite a concept.
Stella is protected by her father but sometimes sheltering can stifle rather than encourage growth. Her so called bodyguard Mickey has always been her champion. It's so obvious that he sees himself as perhaps a surrogate father figure. Stella also wants to prove herself. Her unique style is matched only by her creative talent. This is what she wants to cultivate.
But now with a baby on the way, how can these two continue their individual quests to be successes.
Sometimes team work is more effective. Perhaps Bobby and Stella together could be an amazing unbeatable team. All they have to do is open their eyes and hearts to the possibilities.
Expecting A Bolton Baby illustrates Sarah M Anderson's humorous side. If anything it tells us to stop taking things so seriously and with love and laughter all things are possible. This story is chock full of great characters who quite immediately win your attention and heart. This book abounds with feel good moments. I never wanted it to end. Anderson is well known for her westerns and this story shows how prolific and versatile she is.
SUMMARY
In this Bolton Brothers book, first comes the baby…and maybe then comes marriage?
He'd never expected to see Stella Caine again. After one wild night, she'd walked away—right after revealing that her father was the one man who could threaten the biggest business deal of Bobby Bolton's career. So Bobby left her alone.
Until now.
Now Stella is pregnant and staying in his condo. This is a complication that can be solved only one way: marriage. Bobby wants to do the right thing. Hell, he wants her—has never stopped wanting her. Surely he can convince her to say yes, even without those three little words….
---
What do you think about this review?
Comments
No comments posted.

Registered users may leave comments.
Log in or register now!