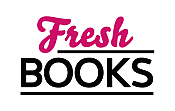 Summer Reads are HOT in July!
"The human side of science; a memoir"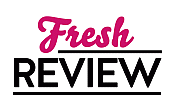 Reviewed by Clare O'Beara
Posted November 13, 2013

The physicist has written a simple, short memoir. He grew up in England just after the Second World War ended. He had been born in Oxford; this excellent start for a science student was occasioned by the fact that London, where his family lived, was being bombed heavily, but Oxford and Cambridge were being spared this punishment in return for Britain agreeing not to bomb Heidelberg and Gottingen.
MY BRIEF HISTORY is illustrated with charming photos of Hawking and his sisters, of blitzed London, of the Oxford rowing team. As Hawking's father had grown up very poor and got scholarships to train as a doctor, it was inevitable that his son should be sent the same route. After the war however society was trying to rebuild itself and little Stephen's school didn't believe in teaching children to read; they were supposed to pick it up themselves. He finally learnt aged eight. Like many very bright kids he was a good but not exceptional student at school. While one of his sisters did become a doctor, he preferred harder sciences and concentrated on physics, chemistry and maths. In 1959 he gained a scholarship to study at Oxford, aged seventeen.
Having graduated Hawking went to Cambridge to become a physics researcher in 1962. Cosmology and general relativity had not progressed since Einstein in the 1930s, and no experiments were being done. Hoyle, Feynman and Sciama were the top people in the field at the time, trying to move forward. Britain was losing researchers in a brain drain to America, where nuclear physics was the in field. The student began to notice that he was getting increasingly clumsy, falling on stairs. A doctor assumed that he was overdoing the beer. After a fall while skating his mother got him to hospital, where a progressive disease was diagnosed, but no further information could be given. Hawking was only twenty-one and he says that he became depressed but did not drink heavily as has been reported. However he now realised that his aimless life could be put to good use. He enjoyed his degree as he worked hard for once, hampered by becoming less able to type or write. He was also lucky enough to find and marry a student called Jane Wilde in 1965.
Concentrating on the largely unstudied cosmology field meant the starting point of the universe, black holes and the like were awaiting mathematical proof by the young research student, who had ample material for his PhD. From 1970 he was using a wheelchair; his wife coped with their three children. A visit to Cal-Tech showed him that America was far more advanced towards facilities for people with disabilities. In 1985 Hawking had a choking fit at Cern and his wife refused a hospital request to have his ventilator turned off, getting him flown by air ambulance to Cambridge where a tracheotomy saved his life but removed his speech. An artificial voice system was provided to him by a Californian computer expert, giving us the iconic figure in the electric wheelchair we know today.
The further story tells of Hawking's life since, family issues and coping with his motor neurone disease. There is little room for descriptive prose, but there are occasional flashes of humour, such as bets between scientists and quiet asides on life. "My doctor told my wife that I was coming home to die. I have since changed my doctor." The progressive nature of his illness proved too much for both his wives, sadly, but Hawkins is pragmatic about the divorces and admits he owes his life to the ladies. He wrote 'A Brief History of Time' to explain black holes and the Big Bang to the general reader, without equations. His publisher, Bantam Books, took his suggestion seriously and sent lists of items which he needed to rewrite and simplify. In 1984 the book was published and spent 147 weeks on the NYT bestseller list; 237 weeks on the London Times bestseller list. With his daughter Lucy he has also written a series of books for young people about science in the adventures of 'George'. Hawking has won several awards for his work, and helped to host the Paralympic Games in London in 2012. The final photos show him on some of his wide travels, meeting Queen Elizabeth, and experiencing zero gravity. The cover photo is splendid.
There is discussion of physics in this book of course, but the biographical material is the largest part and it is wonderful to see inside the mind of this gifted man and to see what made him become the person he is today. Hawking's travels are by no means over, because he's booked to be a space tourist. MY BRIEF HISTORY would make an unusual and fascinating Christmas gift, or an entertaining and inspiring read.
SUMMARY
Stephen Hawking has dazzled readers worldwide with a string of bestsellers exploring the mysteries of the universe. Now, for the first time, perhaps the most brilliant cosmologist of our age turns his gaze inward for a revealing look at his own life and intellectual evolution. My Brief History recounts Stephen Hawking's improbable journey, from his postwar London boyhood to his years of international acclaim and celebrity. Lavishly illustrated with rarely seen photographs, this concise, witty, and candid account introduces readers to a Hawking rarely glimpsed in previous books: the inquisitive schoolboy whose classmates nicknamed him Einstein; the jokester who once placed a bet with a colleague over the existence of a particular black hole; and the young husband and father struggling to gain a foothold in the world of physics and cosmology. Writing with characteristic humility and humor, Hawking opens up about the challenges that confronted him following his diagnosis of ALS at age twenty-one. Tracing his development as a thinker, he explains how the prospect of an early death urged him onward through numerous intellectual breakthroughs, and talks about the genesis of his masterpiece A Brief History of Time—one of the iconic books of the twentieth century. Clear-eyed, intimate, and wise, My Brief History opens a window for the rest of us into Hawking's personal cosmos.
---
What do you think about this review?
Comments
1 comment posted.
Re: The human side of science; a memoir

The review was splendid. I admire the man Stephen Hawking. He did more with his life than most who have more.
(Eileen Dandashi 9:36pm November 18, 2013)
Registered users may leave comments.
Log in or register now!