"Event planner Skylar Dupree sets her sights on silent and sexy security head Rio Sanchez"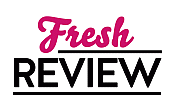 Reviewed by Patricia Woodside
Posted October 23, 2013

Skylar Dupree has the job of her dreams. Working as the event director for the Navarone Resorts and Spas means that she's the point person for the charity auction to benefit Mrs. Grayso's favorite charity. No way will she mess that up.
Besides, it also means that she gets a chance to sidle up to Rio Sanchez, the head of Navarone security...and the object of her affection ever since she met him.
Skylar decides that she's waited long enough and is going to take matters into her own hands to attract Rio's attention and convince him to give them a try, but little does she know that Rio noticed her almost as soon as he noticed him. He just has no intention of getting involved with Skylar... until her life is in danger and protecting her brings him closer than he ever intended.
By now, fans of Francis Ray know that the beloved author passed away unexpectedly earlier this year. She will be missed by her devoted following, including myself. I'm thankful that she had a number of books already in the queue for publication, including ALL THAT I DESIRE.
In the Grayson Friends series, Rio has been a strong, silent background character in every book since Blade Navarone came on the scene. As head of security, it's his job to make sure that everyone near and dear to the Navarone and Grayson families is safe. That includes Skylar, the outgoing event planner who is determined to get under his skin.
If ever a pair were made for each other, it's Skylar and Rio. Skylar is out to prove that she has made good choices for her life, yet she's tired of being single. So she's ready to take a few chances, to be a bit bold and brazen— everything Rio is not—to win her man. Rio, for all his seriousness and quiet strength, exudes sexiness with a touch of loneliness, and readers have been wanting to see him matched up for some time. In fact, he meets his match in Skylar, resisting her until he can resist no more. As with all Francis Ray romances, ALL THAT I DESIRE is a smart, romantic, sizzling, and fun read.
SUMMARY
LOVE IS NEVER PICTURE-PERFECT.
Nothing can stop a woman like Skylar Dupree once she makes up her mind. Defying her family and leaving law school, she's landed her dream job as an event director at the prestigious Navarone Resorts and Spas in Arizona. It's all that Skylar's ever desired—until she sees Rio Sanchez, the resort's head of security and Blade Navarone's own personal bodyguard. He's the sexiest, most striking man she's ever met.
SOMETIMES IT'S EVEN BETTER…
When Skylar starts planning a huge charity auction at the resort, it's Rio's job to keep an eye on the prized art she collects from donors. Though he's not blind to Skylar's beauty, Rio is nothing if not professional—and he refuses to make a move. But when a mysterious stranger enters the picture—and puts Skylar's life in danger—Rio attempts to protect her…only to be told, in no uncertain terms, that Skylar is capable of taking care of herself. Her brazen independence is enough to drive Rio crazy…with desire. Could it be that the strong, hard-hearted Rio has finally met his match?
---
What do you think about this review?
Comments
No comments posted.

Registered users may leave comments.
Log in or register now!